Thyssen — the Best Museum in Spain
The best museum in Spain is in Madrid and, in our opinion, it is not The Prado. We have compiled a list of the best 10 museums for you to discover and enjoy in Spain; but first allow us to explain why we have chosen the Museo Thyssen-Bornemisza as our pick for the #1 museum in Spain.
The Thyssen possesses substantial holdings from Northern Europe, Southern Europe and the Americas, dating from the Middle Ages to this century. You will find top-notch paintings by Goya and El Greco inside the Thyssen, plus first-rate exhibitions — which, for your convenience, we have listed at the end of this article.
At the Thyssen you will find a collection that perfectly complements The Prado and other Madrid museums, and much more. The Thyssen Museum offers an artistic variety, and a unique perspective on the history of Western art, unmatched in Spain.
Old Masters from Northern & Southern Europe
From Peter Paul Rubens, Rembrandt van Rijn and Anthony van Dyck to Domenico Ghirlandaio, Hans Heinrich Thyssen-Bornemisza and his father had an eye for the finest Old Master paintings, which were originally displayed at Villa Favorita, the family's estate in Lugano, Switzerland.
Villa Favorita became too small for Hans' growing collection and, when the Spanish government offered the Villahermosa Palace (opposite The Prado Museum) to house all of his art, Hans was convinced that permanently displaying the masterpieces in Madrid offered the rarest opportunity — and coincidentally (or perhaps not) Hans' wife, Carmen Cervera, was Spanish. Though far less crowded than The Prado, the Thyssen Museum also displays fine work by the greatest Spanish masters, such as Francisco de Zurbarán and Bartolome Esteban Murillo.
A Fantastic Collection of German Expressionism at the Thyssen Museum
The Thyssen opened in 1992, displaying 715 works of art. Nevertheless, Hans and Carmen continued to build the collection, and in 1993 the Spanish State bought 775 pieces for $350 million. In 1999, Carmen loaned over 400 works from her personal collection of art to the Thyssen Museum.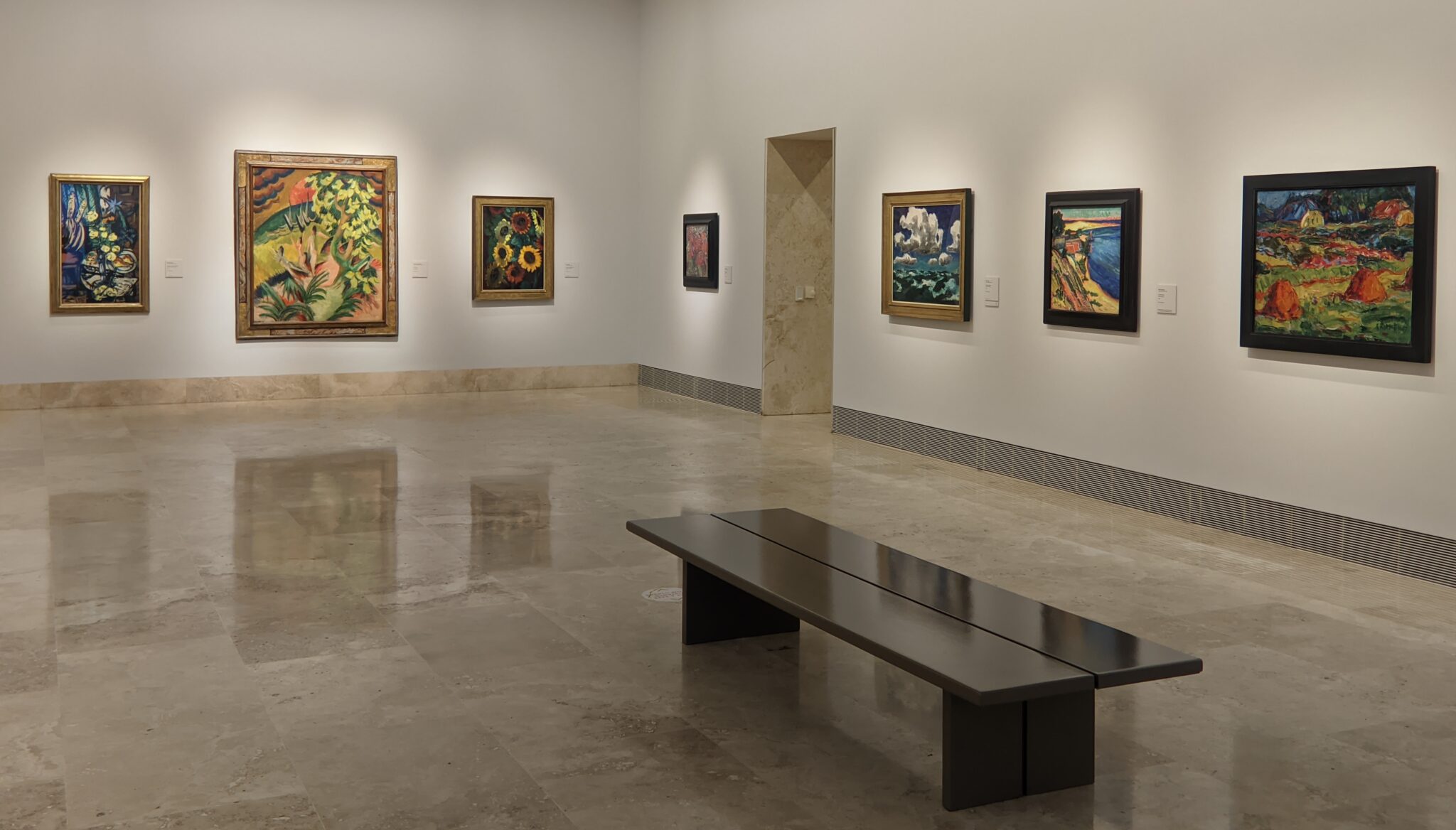 While Hans had an interest in collecting art from the Gothic style of painting to the 20th Century, Carmen possesses a keen eye for landscapes. Carmen's collection has introduced Impressionist and Post-Impressionist masterpieces to the Madrid art scene, as well as avant-garde movements such as Fauvism, Cubism, Italian Futurism, Russian Constructivism and Surrealism.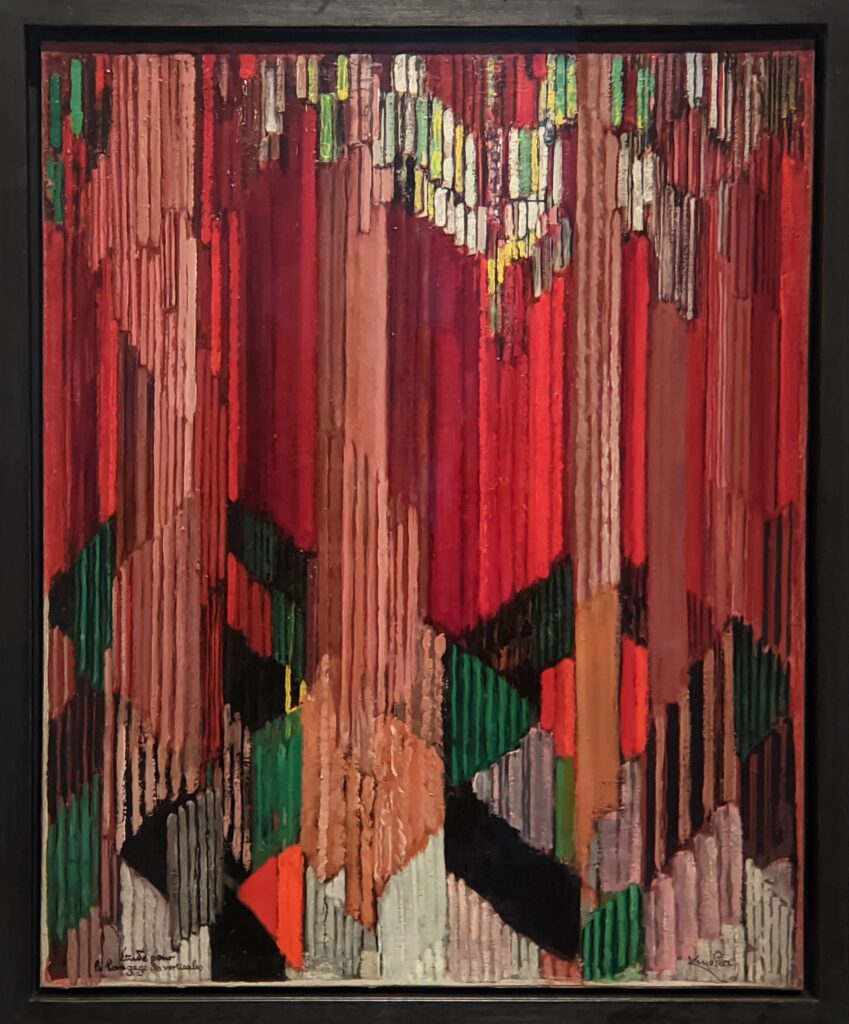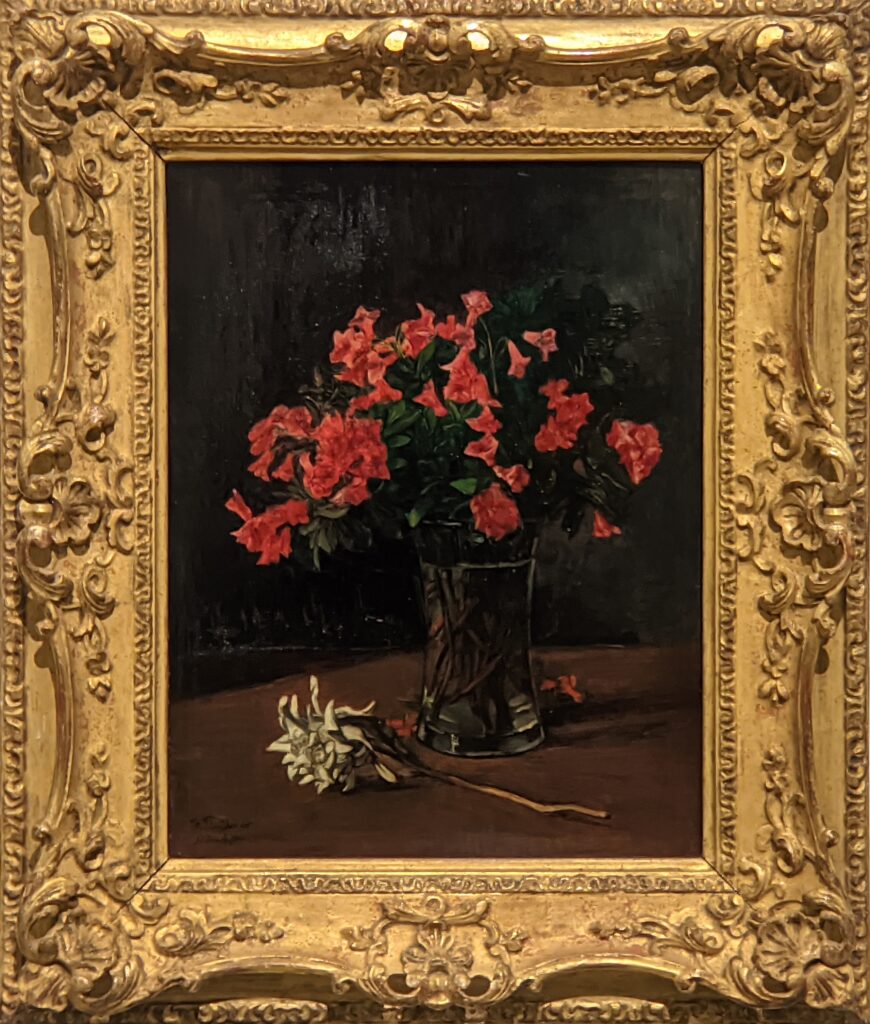 The Thyssen's collection of German Expressionist art is exceptional and broad — including high-quality works of art (shown below, from left to right) by Beckmann, Nolde and Kirchner. Additional paintings by Münter, Kandinsky, Marc, Macke, Jawlensky, Schmidt-Rottluff, Pechstein, Heckel, Grosz, Schad and Dix expand one's understand of German modernism.
An Excellent Selection of American Art
While it is true that Carmen Thyssen-Bornemisza was introduced to collecting art by her husband, and she alone chose the salmon-pink color adorning the museum's walls, Carmen's contributions to the art world are far more substantive. One example of Carmen's sharp eye may be found in the Thyssen's holdings of 18th, 19th and 20th Century paintings by artists from the United States.
Works by the greatest American painters were appreciated by both Hans and Carmen, and Carmen continued to acquire important works even after Hans passed away in 2002. You will find numerous paintings by John Singleton Copley, Winslow Homer, John Singer Sargent, Georgia O'Keeffe, Edward Hopper and Jackson Pollock at the Thyssen, and we personally admire Carmen's interest in landscapes and seascapes from equally talented Americans such as Francis A. Silva, Alfred Thompson Bricher, Martin Johnson Heade, John Henry Twachtman, Frederic E. Church, Childe Hassam, Albert Bierstadt and William Merritt Chase.
Renoir, Monet, Pissarro, Degas & van Gogh Courted Carmen's Eyes
Visiting the Thyssen offers the viewer a wonderful, carefree ride through eight centuries of Western art, without being exhaustive. While grand museums like the Metropolitan Museum of Art in New York offer a deep, encyclopedic view of art history, the Thyssen merely presents the highlights — in sublime fashion!
A relaxing stroll through the Thyssen's galleries is at first a mini-course in 14th and 15th Century Italian paintings; followed by early Flemish and Dutch masters (van Eyck, David, van der Weyden, Memling); amazing portraits from the 15th Century; then Carpaccio, Durer, Caravaggio and Rubens guide you through the 1500s and into the 1600s; leading up to an intensive study of genre and landscape art — two types of paintings that were enormously popular in the 17th Century Dutch school, influential for Americans in the 19th Century, inspirational for Romanticists such as Friedrich and, later, for Degas, Monet, Gauguin and others. They are all here for your pleasure. This trajectory through centuries of European & Western art logically culminates with Carmen's obvious admiration for "vedute" — paintings of a city or place so faithfully executed that the location is easily identified — and her love for landscape art in general.
Our Choice for the Best Museum in Spain is the Museo Thyssen
Yes, the Prado Museum contains the most comprehensive display of great artists who painted in Spain (with Goya, El Greco and Velázquez leading the way). The Prado also possesses amazing holdings by Titian and Bosch, while the Museo Reina Sofia is the best place in Madrid to appreciate works by Picasso, Miró and Dalí.
The Thyssen provides a broader experience and completes the larger picture of Western art by filling in all the historical gaps missing from collections housed at The Prado and the Reina Sofia. We encourage you to visit The Prado, and we hope you will agree that the Thyssen's collection shines brightest in areas which are underrepresented at The Prado, including Italian primitives from the 14th Century, and paintings from the Netherlandish, British and German schools. Additionally, the Thyssen will delight you with fine examples of Impressionist, Expressionist, Russian and 20th Century American art.
Current Exhibition through January 15, 2023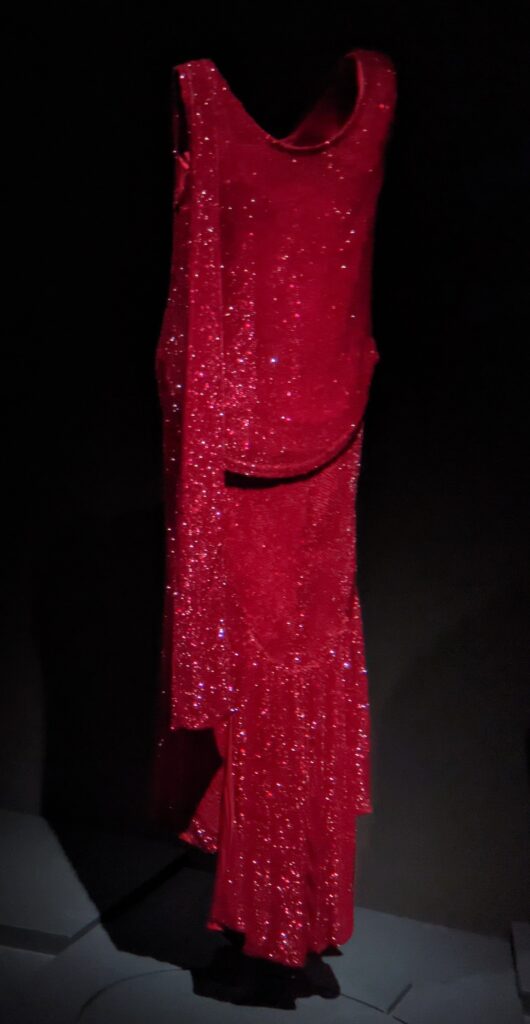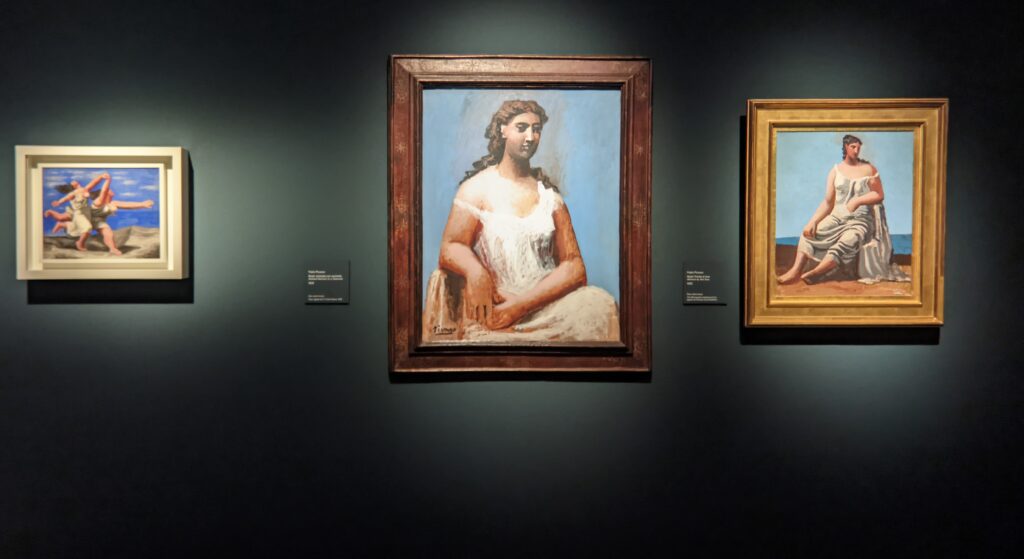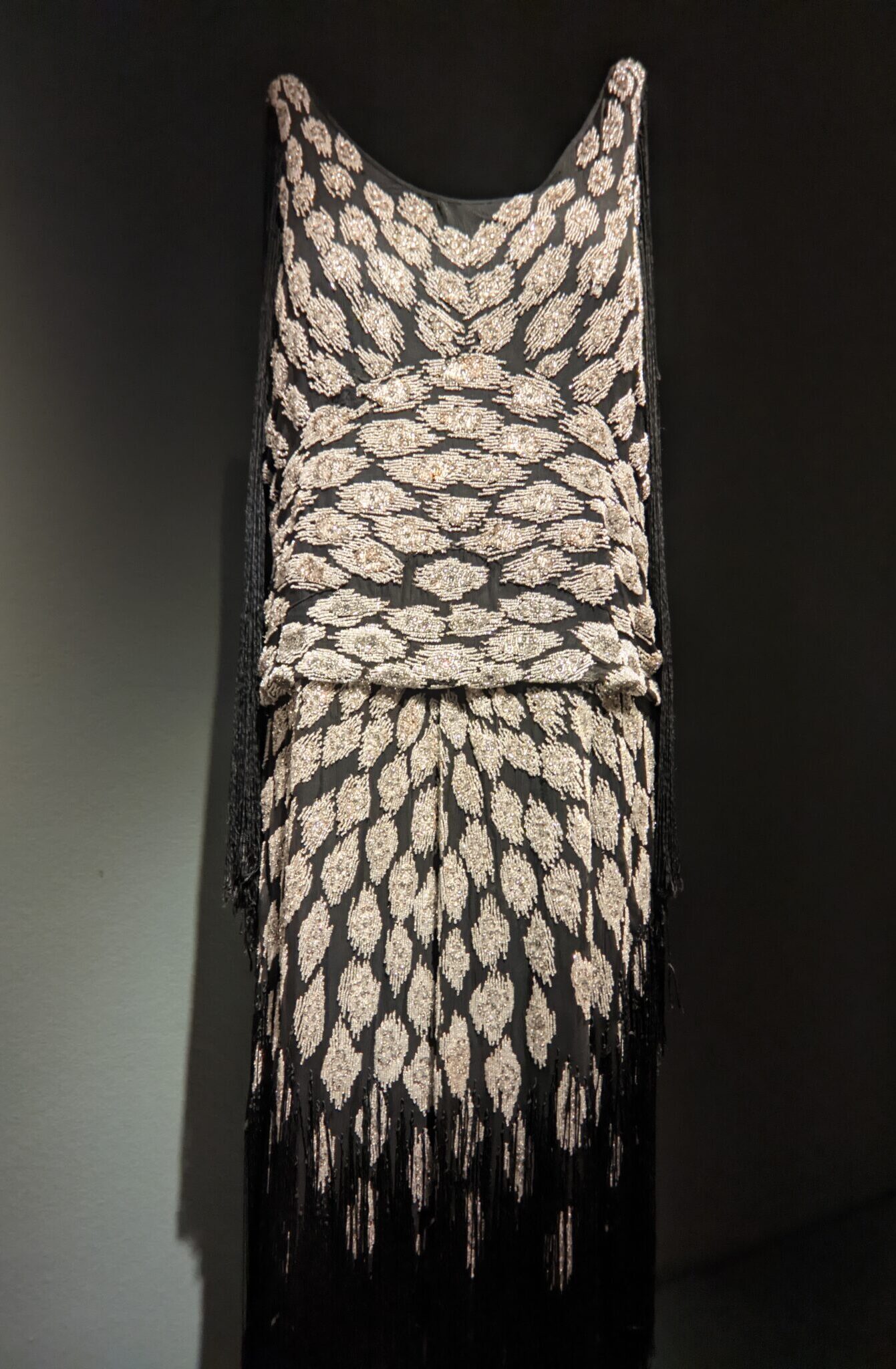 Gabrielle Chanel & the Allure of Luxurious Poverty
Olga Khokhlova, a ballet dancer, was known to be a loyal customer at Maison Chanel. Olga was rehearsing in Rome with Sergei Diaghilev's Ballet Russes in February 1917 when she met Pablo Picasso. Olga became Picasso's first wife in July 1918 when the two wed in Paris, where Olga's bridal gown was designed by Gabrielle "Coco" Chanel. The witness for the groom at the wedding was Jean Cocteau.
Chanel was an innovative designer who used a variety of materials including lowly fabrics such as wool and cotton jersey, at times combined with beaver, squirrel and rabbit pelts — furs unusual in couture. The writer Maurice Sachs claimed that Chanel's genius lay in having invented "the costly-cheap, rich rags, charming poverty." Likewise, the collages created by Picasso during the same period brought into the visual arts the use of inexpensive house paint and coarsely-textured materials such as burlap.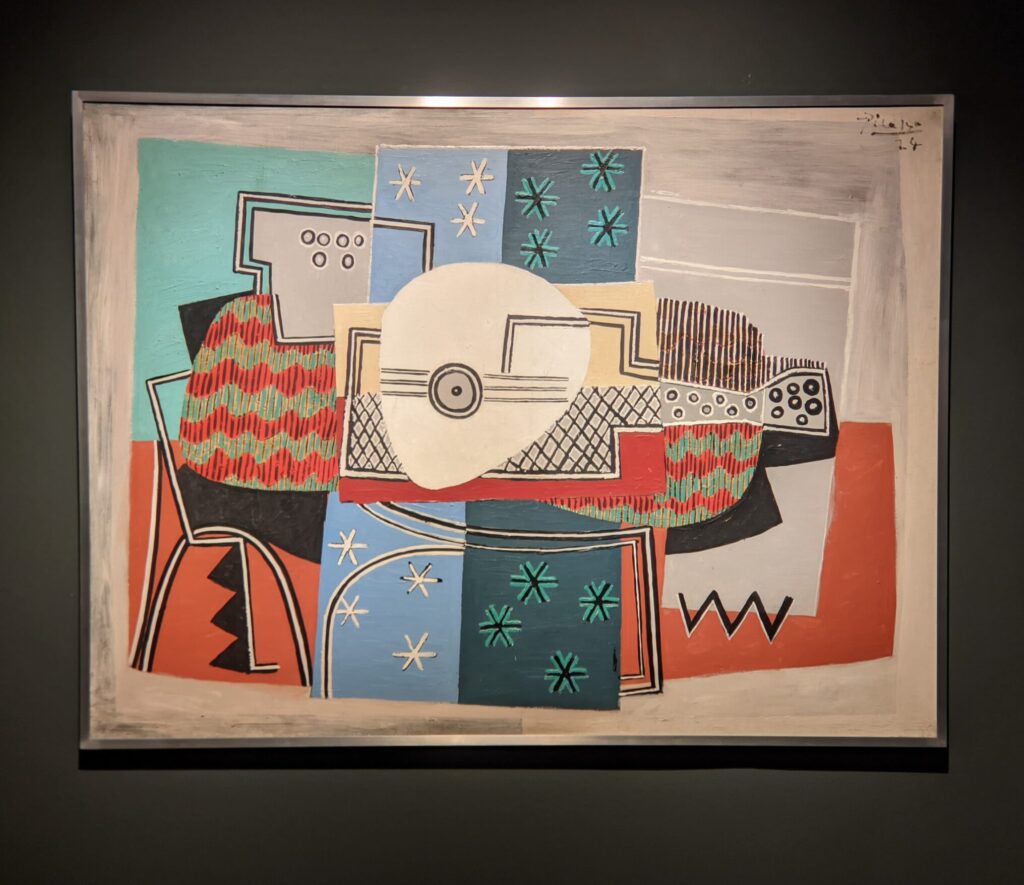 Exploring the Relationship Between Two 20th-century Titans
The influential poet and designer Jean Cocteau began a long-lasting friendship with Gabrielle Chanel (1883 — 1971) near the end of World War I. He introduced her to the Parisian art circles, where Pablo Picasso (1881 — 1973) was a prominent figure. Chanel and Picasso collaborated professionally on two occasions: on Cocteau's 1922 modern operatic adaptation of the classical play Antigone by Sophocles, with set designs by Picasso and costumes by Chanel, and similarly in 1924 on the ballet Le Train Bleu.
As a prolific fashion designer, Chanel is credited with popularizing casual and sporty chic as the feminine standard of style. She replaced the corseted silhouette with a simpler, less expensive and more comfortable mode — without sacrificing elegance — and extended her influence beyond couture to handbags, jewelry and fragrance, including her signature scent Chanel No. 5.
At first glance, you might not see the connection between these great innovators of fashion and art; however, Picasso belittled the decorative qualities and Fauvist use of color by Henri Matisse and alternatively, during the period of Analytical Cubism, Picasso embraced monochrome. This tendency to downplay color was shared by Coco Chanel, who was particularly fond of white, black and beige. Chanel's designs cultivated simplicity, shunned ornament, and favored straight lines in two-dimensional silhouettes — all characteristics that are fully in keeping with avant-garde art especially the geometrized formal language of straight, angular lines made famous in Picasso's Cubist paintings.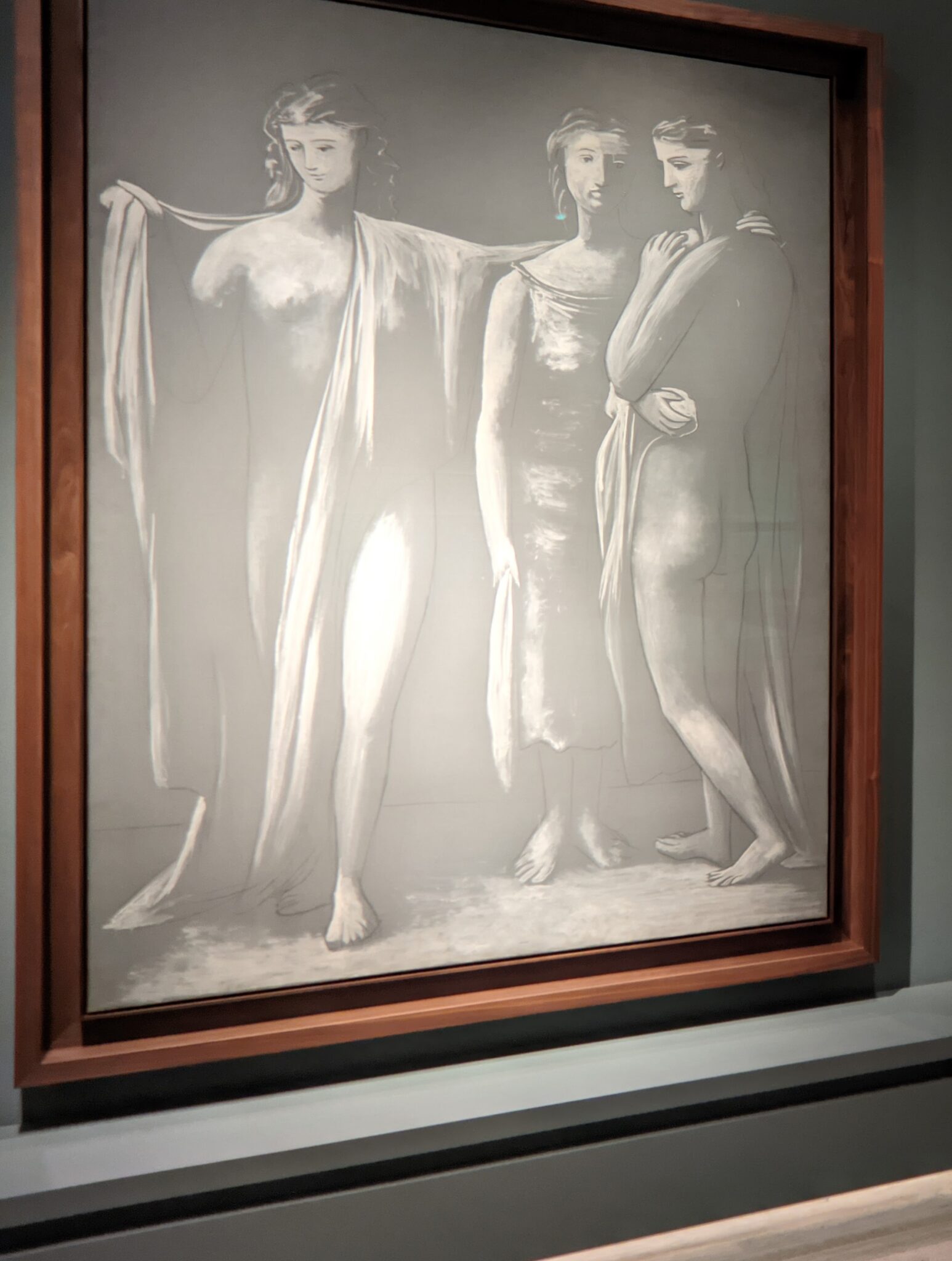 A Photorealism Exhibit is also on View until January 15, 2023
If you are able to visit the Thyssen Museum before the Picasso/Chanel show closes on January 15, 2023, you may also choose to see the small exhibition entitled "Hyperrealism" from the collection of the Thyssen family.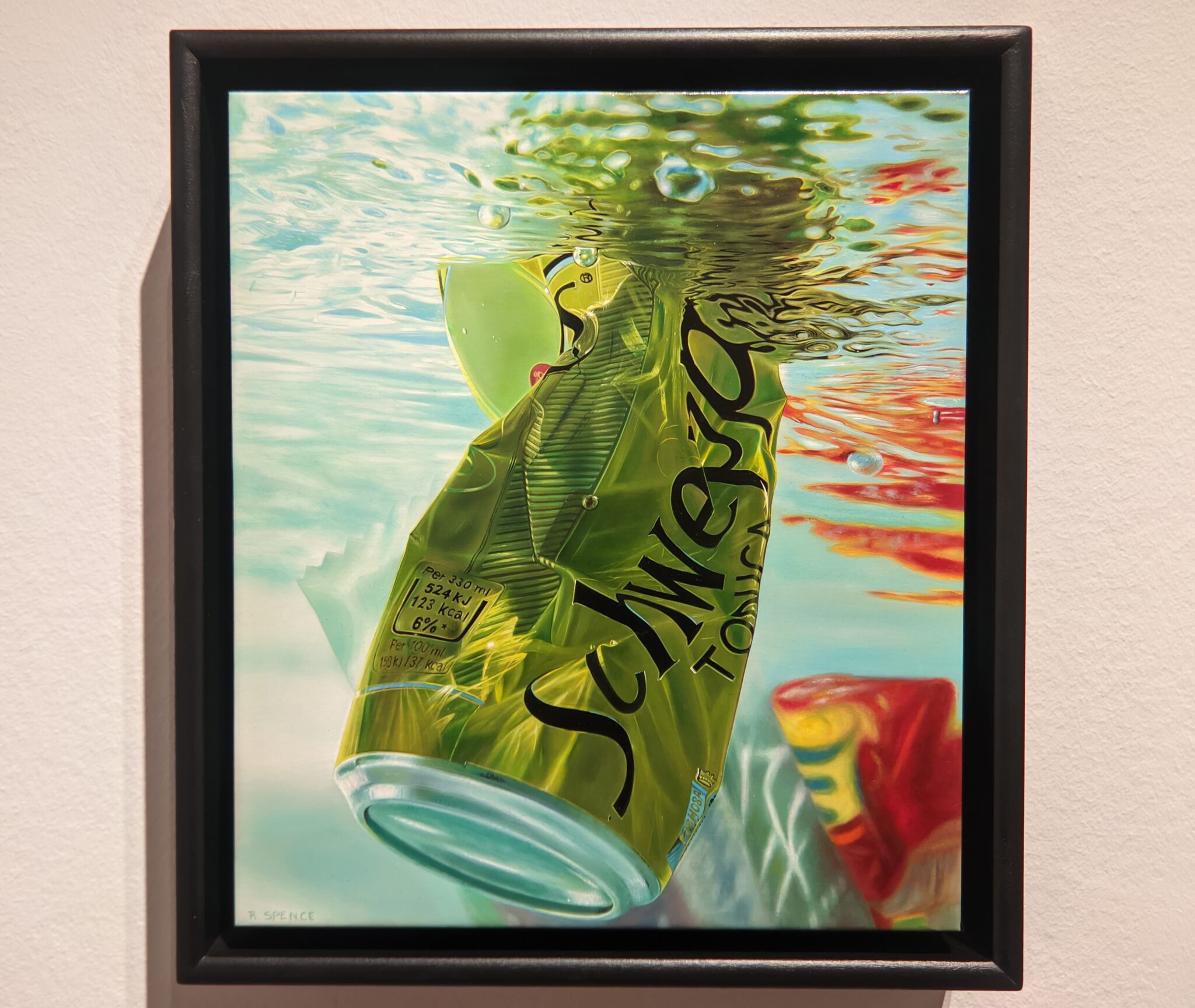 Charles Bell is from the first generation of the Photorealism movement, which emerged in the USA during the 1960s as an offshoot of Pop Art and is based on the painted reproduction on canvas of photographic originals. The Thyssen family owns two views of New York (shown below) by Richard Estes, the most iconic representative of American Hyperrealism.
Previous Exhibitions
Two noteworthy shows you may have missed at the Thyssen include a retrospective devoted to "Alex Katz" (the first of its kind in Spain) which was on view through September 2022, and the presentation of 170 works of art by painters from the United States during the exhibition "American Art from the Thyssen Collection" which closed in October 2022.
Highlights from the Alex Katz exhibit include the following paintings.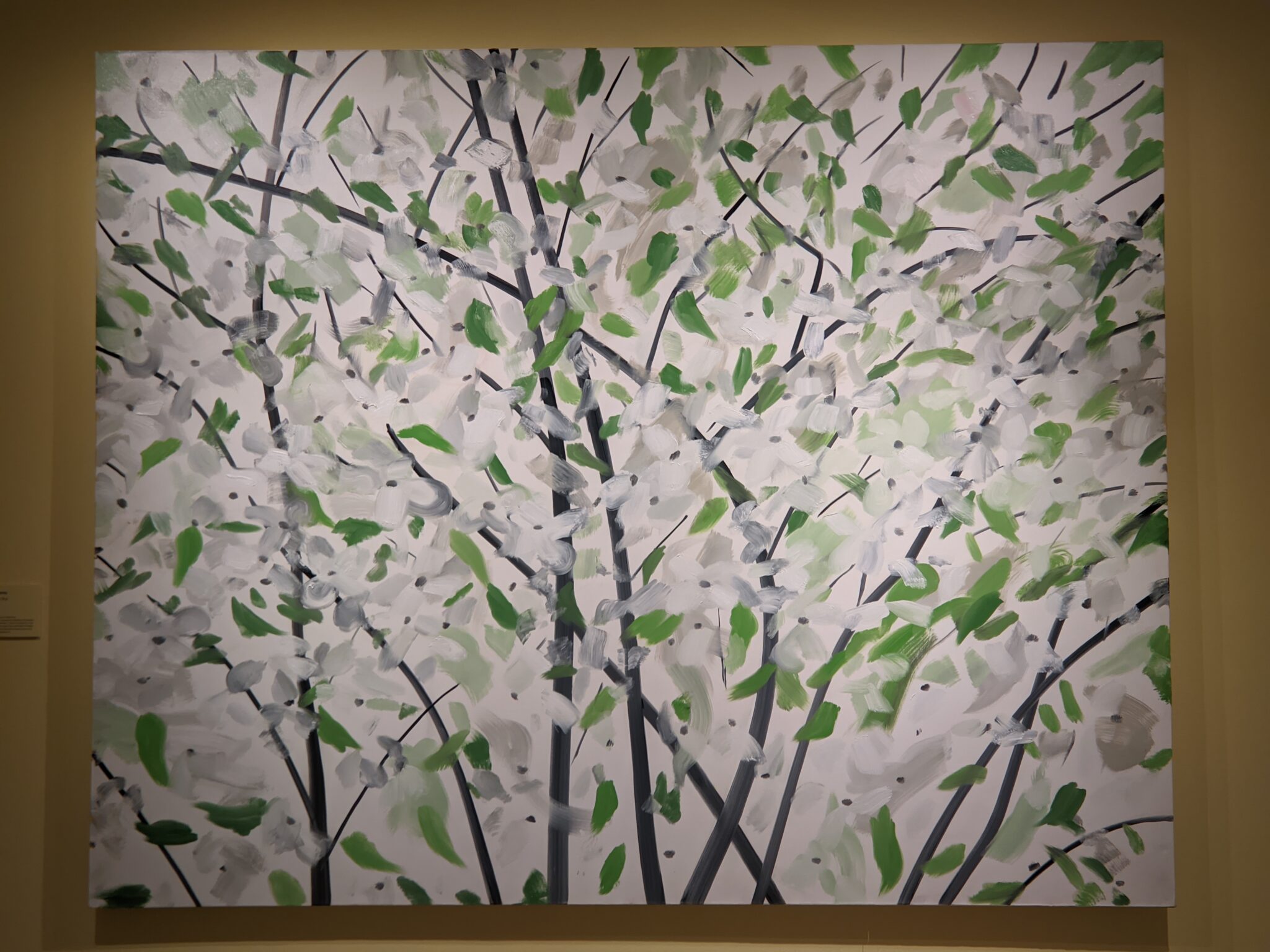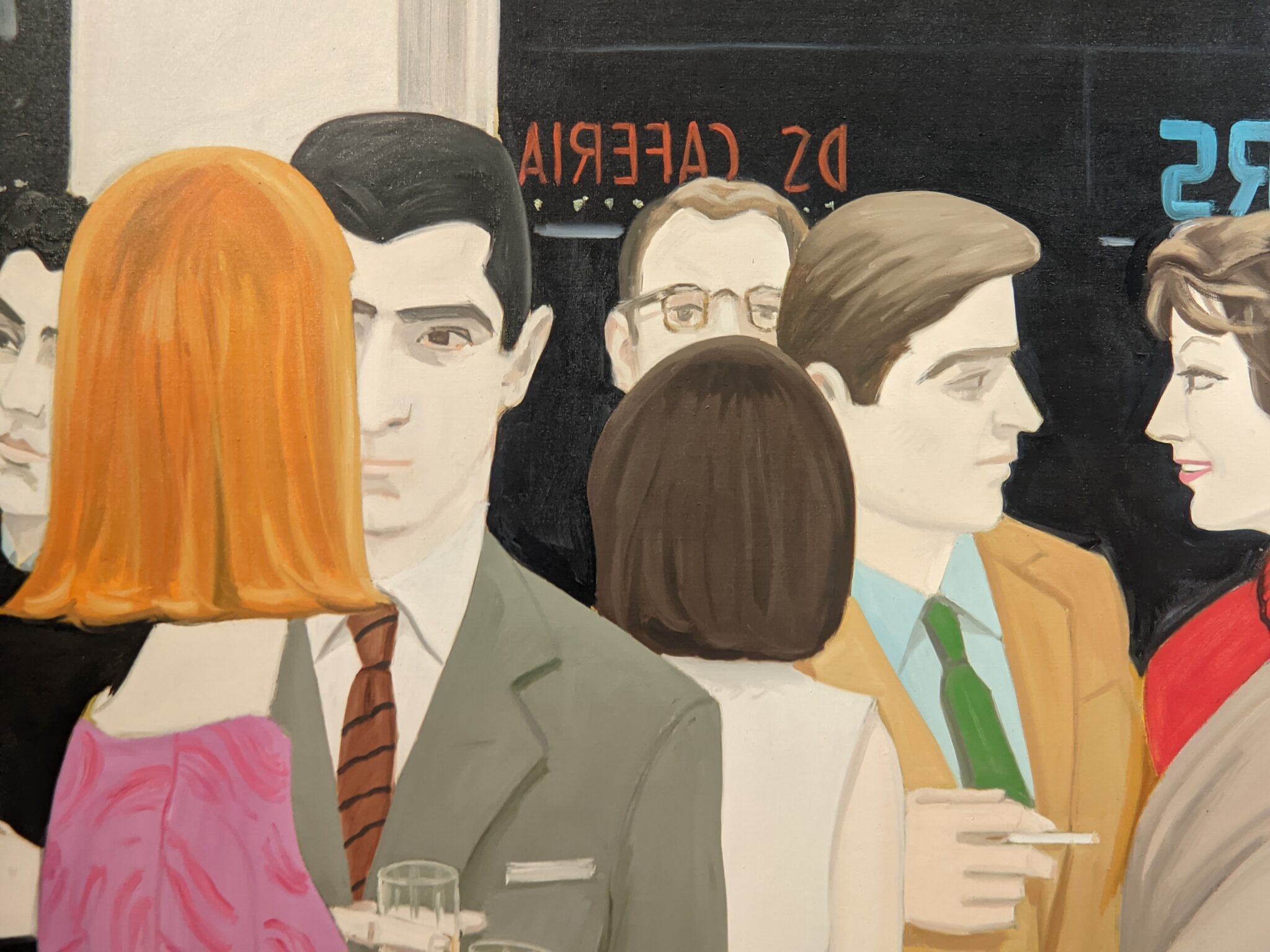 American Art from the Thyssen Collection
Below are some of the exceptional paintings which were on display through October 16, 2022 at the Thyssen Museum in Madrid as part of the special exhibit dedicated to art from the United States.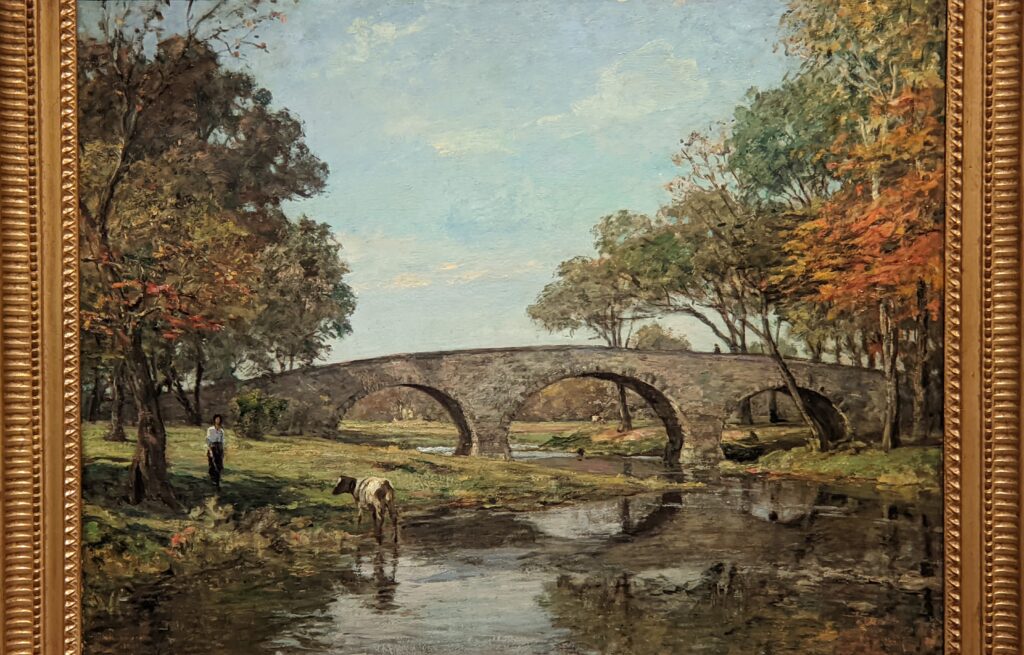 Art Lovers Tip:
If a prime location to museums is one important factor for you when choosing a hotel, we recommend The Westin Palace in Madrid, where breakfast, meals and drinks are served under a lovely stained-glass cupola.
The Westin Palace is a 5-minute walk from the Museo Nacional Thyssen-Bornemisza and Museo Nacional del Prado, where you will find an excellent display of paintings by El Greco (below).
Paintings on display at The Prado include (above, left to right) The Immaculate Conception, 1767-69 by Giambattista Tiepolo; Portrait of the One-Armed Painter Martin Ryckaert, 1631 by Anthony van Dyck; and The Immaculate Conception of Los Venerables,1660-65 by Bartolome Murillo.
Upcoming Exhibitions at the Thyssen Museum
Future exhibitions include "Lucian Freud — New Perspectives" which will be open to the public from February 14 through June 18, 2023, and "Picasso — the Sacred and the Profane" (October 4, 2023 — January 14, 2024).
Our List of the 10 Best Museums in Spain
Thank you for visiting us!