MODERN ART & EXPRESSIONISM — The Best Paintings in Switzerland
Basel is a Swiss city blessed with a variety of museums. For a survey of art from 15th-18th-century Old Masters to Expressionism and Contemporary Art, we strongly recommend a visit to the Kunstmuseum Basel (where admission to the extraordinary permanent collection is free on Wednesdays from 5:00 to 8:00 p.m. / 17:00 to 20:00 and the first Sunday of every month). This museum is closed on Mondays.
Special Exhibitions at the Kunstmuseum Basel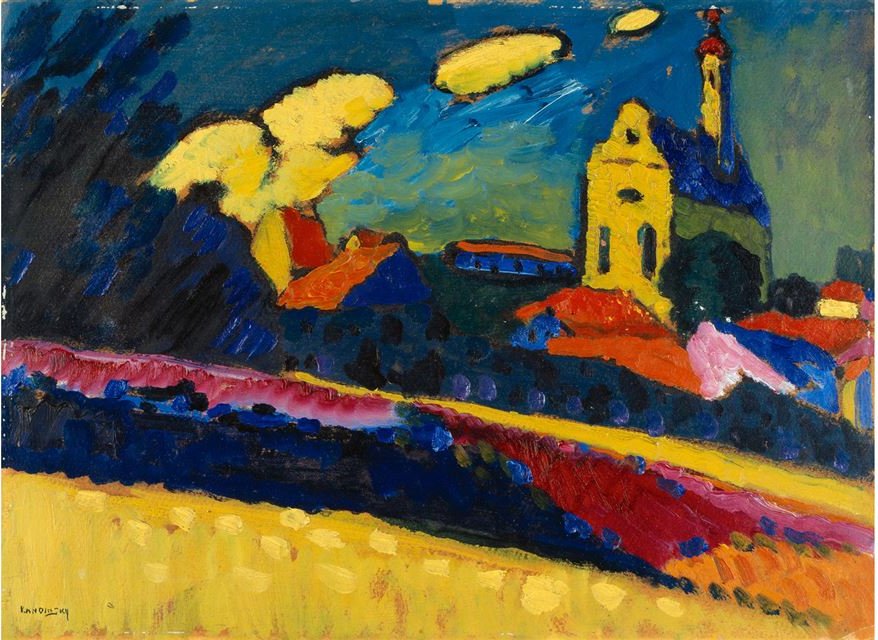 "Matisse, Derain & Friends" is on View Until January 21, 2024
The Kunstmuseum Basel is presenting two interesting exhibitions. On view through January 21, 2024, "Matisse, Derain & Their Friends" is a high-quality examination of the Fauvist movement in Paris between 1904 and 1908.
Fauvism liberated color from merely describing reality — so, for example, "blue" no longer equaled "sky"; green did not correspond to grass. This movement also freed artists from the repetitious brushstrokes and systems of handling paint (the planes, dots and dashes) practiced by Post-Impressionists like Cézanne, Seurat and Van Gogh.  Even though the Fauvists lacked a manifesto, their radical canvases, replete with vivid colors and crude surfaces, rocked the world of art and opened the door for abstraction and Expressionism.  "Fauve painting is not everything," Matisse said, "but it is the foundation of everything" to come.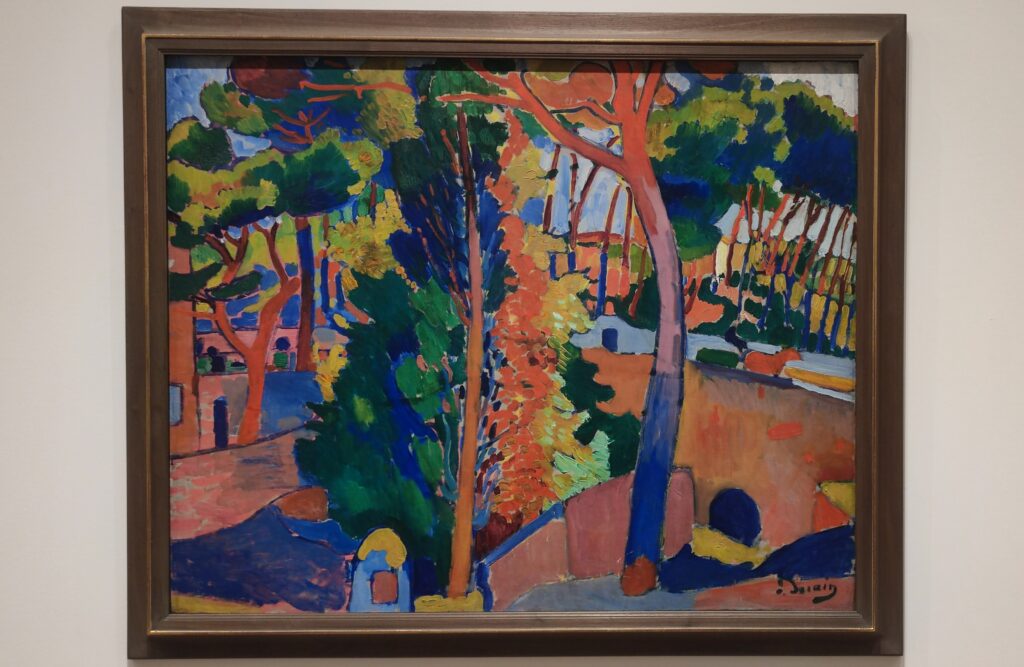 In addition, 80 drawings by Picasso, Kollwitz and others from the private collection of the American artist Jasper Johns is featured at the Kunstmuseum Basel through February 4, 2024 in a show entitled "Jasper Johns — The Artist as Collector, from Cézanne to de Kooning."
Fondation Beyeler
The Fondation Beyeler is a short tram ride from the historic center of Basel and offers a fine selection of classic modern art. In addition to paintings by Marlene Dumas, Claude Monet, Vincent van Gogh and Pablo Picasso in its permanent collection, the Beyeler showcases artists who are less well-known in Europe such as Wayne Thiebaud (1920 — 2021) from the United States.
Wayne Thiebaud's Solo at the Fondation Beyeler Closed on May 21, 2023
The current exhibition at the Fondation Beyeler is a retrospective devoted to the art of Niko Pirosmani (1862 — 1918), the national artist of Georgia (in the Caucasus region) whose art is both naive and a precursor of modernism. This show will close on January 28, 2024.
Marianne von Werefkin was a Pioneer of Modernism & Expressionism
Marianne von Werefkin (1860-1938) was one of the best painters of her day and a titan of Expressionism. The daughter of a Russian military commander, Marianne was a student of Ilya Repin, the great realist painter. At age 28, her career was hindered by a crippling bullet wound to her right hand during a hunting accident. Marianne met Alexej von Jawlensky in 1896 and, together, they relocated to Munich where she initiated a Salon that would change the history of Western modern art by integrating the Russian and German avant-garde movements. You may view several of Marianne von Werefkin's psychologically powerful paintings (below) at the Kunst Museum Winterthur/Reinhart am Stadtgarten, located 20 minutes by train outside of Zurich.

In Munich, through persistence and years of practice, Marianne von Werefkin improved the use of her right hand. She devoted many years to developing the career of Alexej von Jawlensky, her lover and protégé, and in 1906 she returned to drawing and painting. Inspired by the art of Gauguin, Anquetin and Munch, as well as Japanese printmaking and the Nabis painters, Marianne developed her own style of Expressionism marked by simplified forms and psychological content. Throughout 1908, Marianne and Alexej frequently traveled to rural Murnau to paint in the open air alongside another romantic couple, Wassily Kandinsky and Gabriele Münter. These four painters were founders of the Neue Künstlervereinigung München (NKVM) group of artists in Munich.
EDITOR'S NOTE: The following five paintings are often on view at the Albertina Museum in Vienna as part of the Batliner Collection.
Kandinsky was a member of another group (Lukasbruderschaft) founded by Marianne and, on New Year's Eve in 1911, Kandinsky met Franz Marc in the home of Marianne and Alexej. These associations between the Russian emigrants and the native German painters August Macke, Marc and Münter (and the Swiss-born Paul Klee) would lead to the formation of the highly influential Der Blaue Reiter movement from 1911 through 1914. Marianne von Werefkin exhibited with the Blue Rider group before the outbreak of World War I. When the Great War began, Marianne and Alexej immigrated to Switzerland. The couple separated by 1918, and Marianne moved alone to Ascona on Lake Maggiore where she continued to paint her colorful landscapes for the next 20 years until her death in 1938.
Expressionism in the City of Winterthur
In 2021 and 2022, the Kunst Museum Winterthur/Reinhart am Stadtgarten in Winterthur presented a delightful special exhibition entitled "Swiss Expressionism," featuring more than 120 paintings, including landscapes created in all regions of Switzerland by Philipp Bauknecht, Hermann Scherer and Ernst Ludwig Kirchner, among others. Bauknecht (1884-1933) was diagnosed with tuberculosis at the age of 26 and moved from Stuttgart to Davos, the Swiss spa town, for his health. The Swiss Alps inspired Bauknecht to create landscapes depicting rural village life and the surrounding mountains. Four years after his death in Davos in 1933, the Nazi government in Germany declared his oeuvre "degenerate art."
Hermann Scherer (1893-1927) was born in the district of Lörrach, Germany, near Basel. He admired the style of Expressionism championed by Die Brücke and, like Marianne von Werefkin, his paintings were strongly influenced by the 1922 exhibition of Edvard Munch's work at the Kunsthaus Zurich. During that time, Scherer befriended Kirchner, whom he would join in Davos between 1922 and 1924 for long painting excursions. After Scherer died in 1927 following a serious illness, the Kunsthalle Basel commemorated his passing with a display of more than 200 sculptures and paintings.
A towering figure in 20th Century art, Ernst Ludwig Kirchner (1880-1938) suffered a nervous breakdown after enlisting in the German Army during World War I and, in 1917, made his first visit to Davos, where he viewed an exhibit of paintings by Ferdinand Hodler. Having suffered years of depression, and addiction to morphine and alcohol, Kirchner was despondent in 1937 when 639 of his paintings were removed from German museums and 25 were displayed in the Degenerate Art Exhibition organized by the Nazi Party. Following the Nazi annexation of Austria, Kirchner feared a German invasion of Switzerland and died by suicide in 1938.
Winterthur is Blessed with Fine Museums
While in Winterthur, you will have an amazing opportunity to explore culture and nature. With more than 100,000 residents, Winterthur is the 6th largest Swiss city by population. Located northeast of Zurich, not far from Germany, this city boasts a famous Rosengarten with hundreds of rose varieties on a hilltop overlooking the Old Town and also the famous Swiss Science Center Technorama offering an experimental environment for children of all ages, abilities and backgrounds. For art lovers, there is the abovementioned Reinhart am Stadtgarten building — the first private museum in Switzerland — housing the Swiss, Austrian and German art acquired by the famous collector Oskar Reinhart.
In a separate building, within a few minutes' walk, you can enter the Kunst Museum Winterthur/Beim Stadthaus and enjoy a first-class collection of paintings by the artists who most inspired Marianne von Werefkin's body of work, namely the Post-Impressionists and members of the group known as Les Nabis.
The primary painters who formed Les Nabis included Félix Vallotton, Édouard Vuillard and Pierre Bonnard (see images above). The Kunst Museum Winterthur possesses Paysage de Montagne from 1912 by Bonnard (below), in addition to the portrait of postman Joseph Roulin and the painting of wheat fields entitled Soir d'été, both from 1888, by Vincent van Gogh (bottom).
Am Römerholz in Winterthur, Switzerland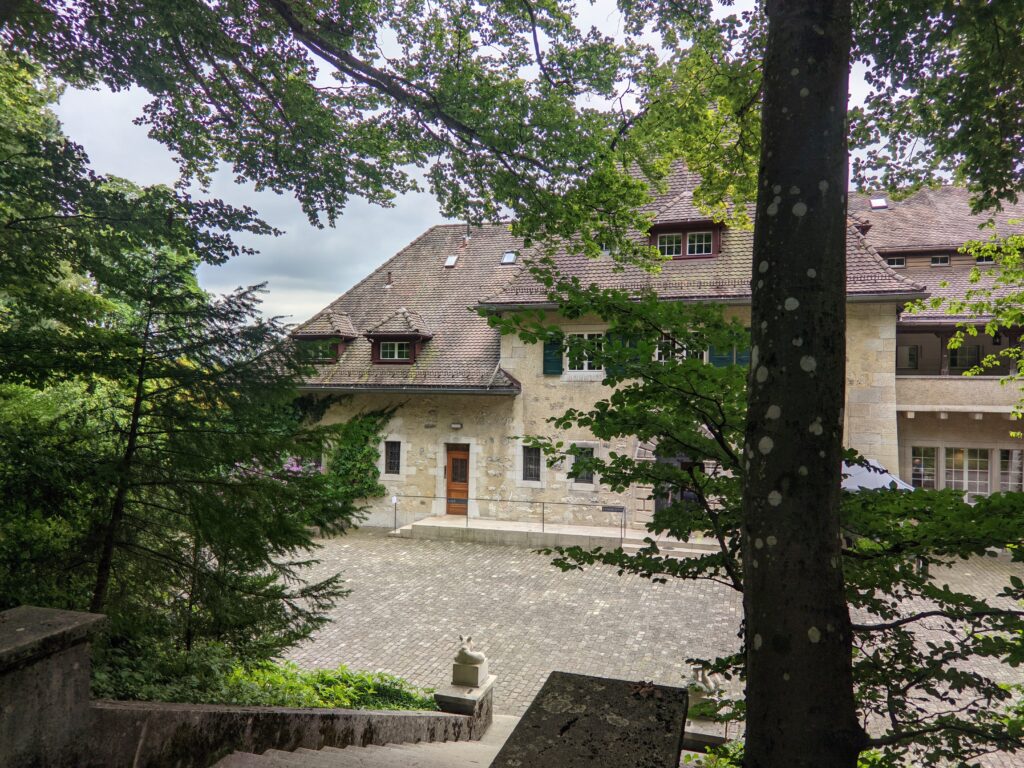 Before leaving the City of Winterthur we urge you to visit Am Römerholz, the old house (above) where Oskar Reinhart resided, which is now a museum housing the finest collection of Old Master and French Impressionist paintings in Switzerland.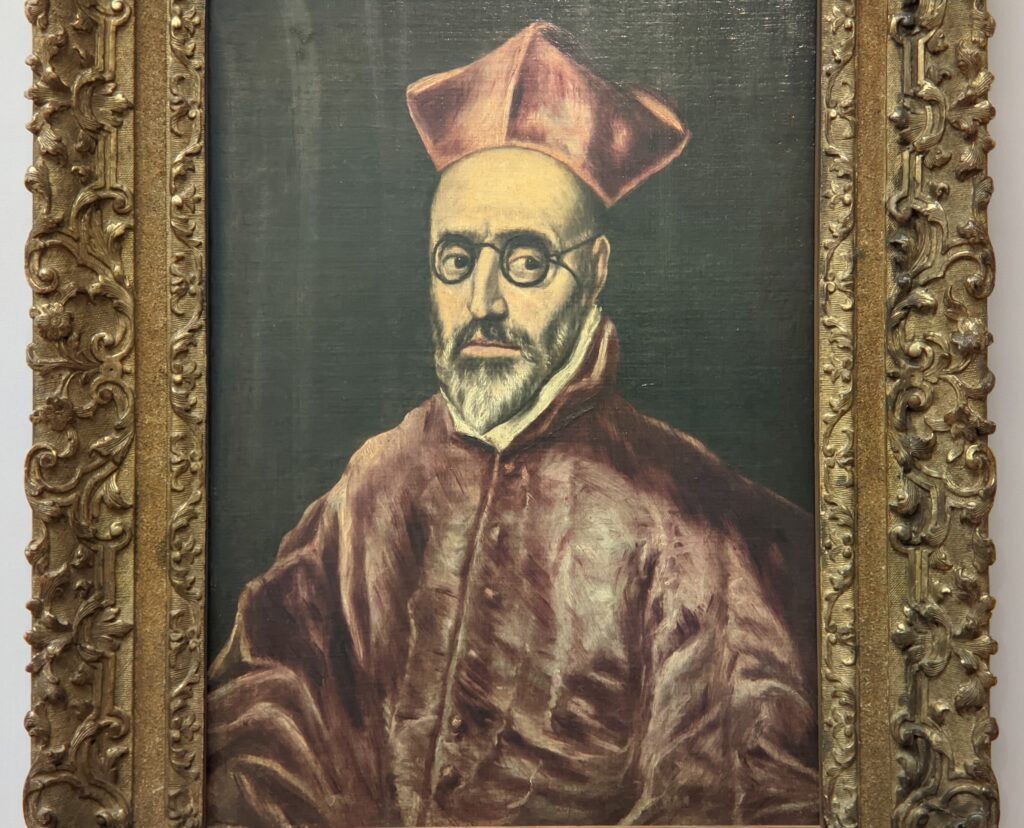 Kunsthaus Zurich
To gain a more encyclopedic view of the art movements that led to Expressionism, we recommend a visit to the Kunsthaus Zurich which opened in 1910 and double its gallery space in 2022 by adding a new building designed by David Chipperfield.

The collection at the Kunsthaus Zurich offers a first-rate introduction to Romanticism with stunning landscapes by the Norwegian master Johan Christian Dahl (above) and the Parisian Jean-Baptiste-Camille Corot (below left), in addition to Amor und Psyche (1810) by Johann Heinrich Füssli (below right).

Neoclassicism & Realism
Do not miss Profile of the Bearded Man by the French Neoclassical painter Jean Auguste Dominique Ingres (below left) and the lovely portrait of Bertha Schlatter by Rudolf Koller, the Swiss Realist (below right).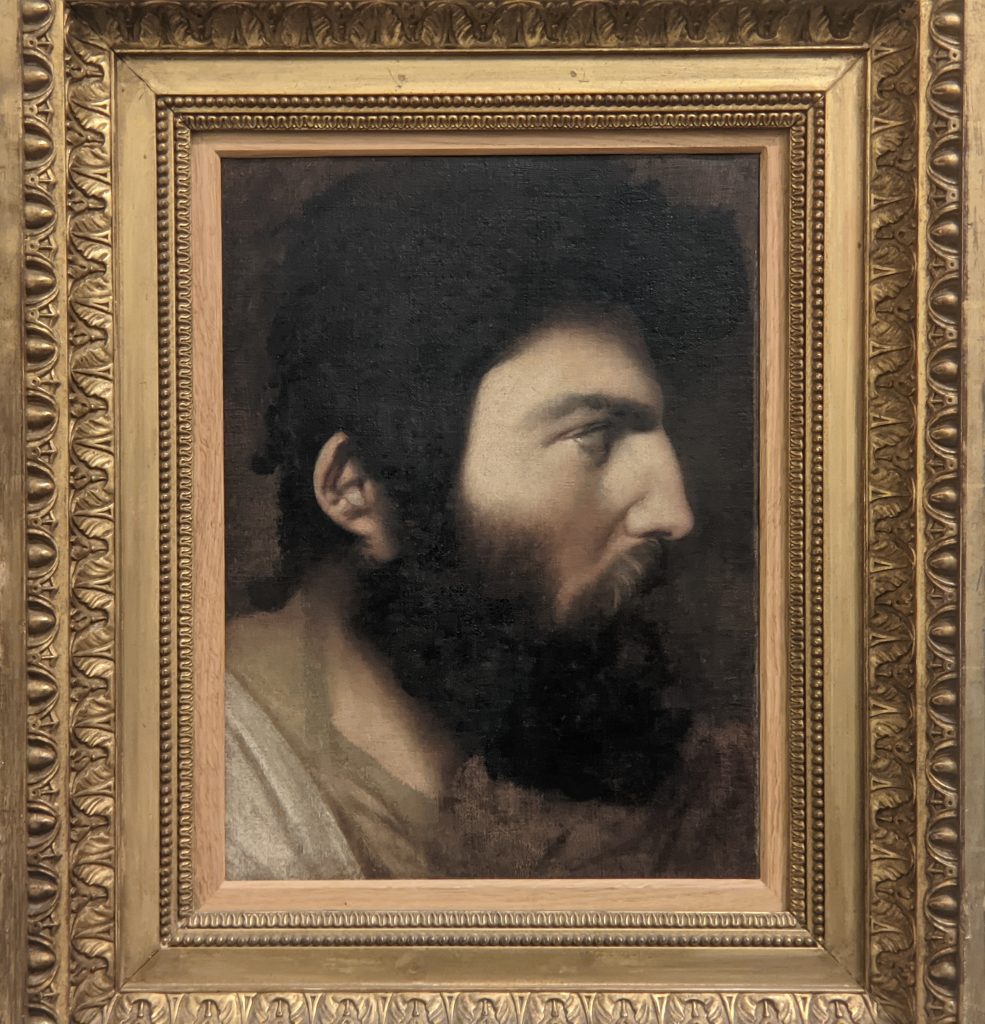 The display of Impressionist paintings housed in the Kunsthaus Zurich has been enhanced by the addition of the incomparable Emil Bührle Collection. The traditional strength of the Kunsthaus' collection dates back to the late 19th century when Symbolism was best represented in paintings by Arnold Böcklin (below).
Symbolism in Switzerland
The detailed and unembellished style of Realism so well expressed by Corot's depiction of nature and Koller's portraiture gave way to Impressionism, a popular movement characterized by loose, visible brushwork and an emphasis on the accurate depiction of changing light and movement as crucial elements of human understanding. From our perspective, Impressionist art is realistic and, therefore, a logical extension of the visual art that preceded it. The images painted by Arnold Böcklin (1827-1901), however, represent a break from Realism through his introduction of allegorical and mythological figures into his compositions. Even though Böcklin was clearly influenced by Romanticism, his Symbolist use of imagery derived from legends led to the creation of fantasy worlds on canvas which would later inspire Surrealism. See The Awakening of Spring (1880) by Arnold Böcklin (below left) and a 1935 painting by Salvador Dalí (below right).
Ferdinand Hodler & Symbolism
Symbolism, in general, was a reaction against Realism. Though Ferdinand Hodler (1853-1918) began his career by painting Alpine landscapes and portraits with a vigorous realism, by age 37 his artwork was chiefly influenced by Art Nouveau and Symbolist imagery, emphasizing the rhythm and symmetry Hodler believed formed the basis of human society. Hodler grouped women symmetrically in poses suggestive of dance or ritual, for example, because he viewed womanhood as the embodiment of human desire for harmony with nature.
Edvard Munch & the Height of Expressionism
If Vincent van Gogh (1853-1890) is the Father of Expressionism, then the artistic accomplishments of Edvard Munch (1863-1944) mark the pinnacle of Expressionism in the visual arts. The Kunsthaus Zurich holds the largest collection of art by Munch outside of Norway. Like the Symbolist movement before it, Expressionism was a reaction against Realism and Impressionism — because the Expressionist wishes above all to express himself and to express the world from a subjective perspective to evoke ideas and moods, and to convey the meaning of emotional experiences. We know that artists such as Marianne von Werefkin and Ernst Ludwig Kirchner were deeply impressed by the paintings of Edvard Munch and, as a result, they strove to break away from a purely literal representation of nature. Werefkin and Kirchner evolved a much more personal style of painting to explore dramatic themes, laden with emotions, and perhaps to celebrate nature with an hallucinatory intensity.
Konstanz by Boat to Schaffhausen, Arrival in Lucerne
Lucerne to Lake Geneva via Lake Brienz & Lauterbrunnen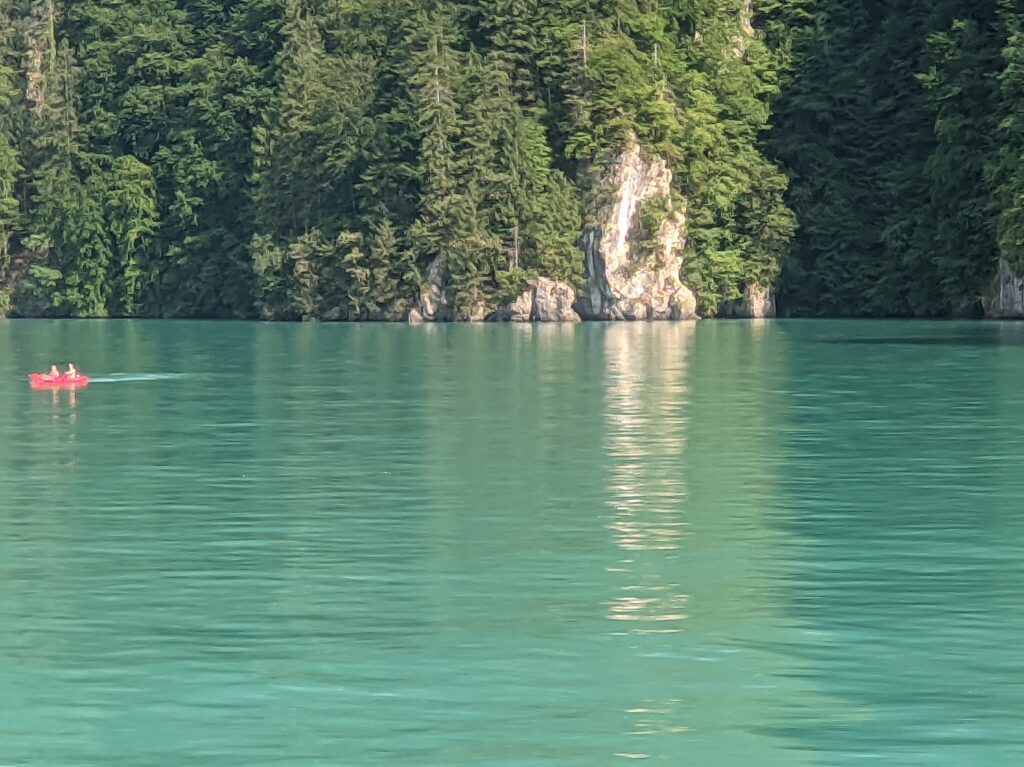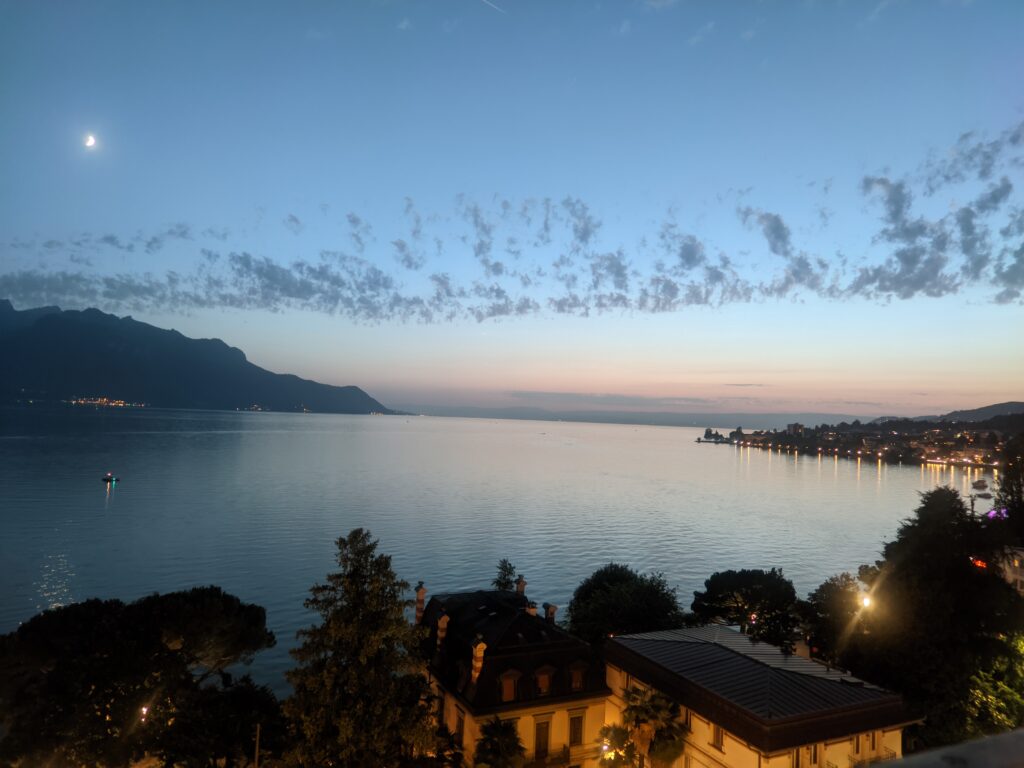 Montreux to Martigny & the Fondation Gianadda
Using a city such as Montreux (or Vevey, if you prefer an even smaller town) as a base for exploring nature and art in Romandy, the French-speaking part of Switzerland, might be the perfect game plan for your vacation. From Montreux, for example, one may plan an short daytrip to Martigny to visit an art exhibit at the Fondation Pierre Gianadda. Inaugurated in 1978 and open every day of the week from 10:00 until 6:00 p.m. (18:00), the Fondation is showing "The Fauve Years" in collaboration with the Museum of Modern Art in Paris. Featuring works of art created by painters such as Matisse, Vlaminck and Derain, this exhibit is on display through January 21, 2024. Fauvism was the first avant-garde, modern art movement of the 20th century — a logical extension from the post-Impressionism of Van Gogh and the neo-Impressionism of Seurat, with markedly bolder colors and thicker brushwork — and Fauvism is correctly considered a subset of the broader arc known as Expressionism.
Upcoming Exhibitions at the Fondation Gianadda
In 2024, the exhibit "Anker and Childhood" will be on view from February 1 through June 30. "Renoir — Cézanne" (a collaboration with the l'Orangerie in Paris) will be presented from July 12 through November 19, 2024.
Lausanne & the Fondation l'Hermitage
20 minutes by train to the west of Montreux, you will find the Fondation de l'Hermitage (pictured below) in Lausanne. The Fondation l'Hermitage is a small museum in a 19th-century house with lovely gardens. The special exhibition "Vuillard and the Art of Japan" closed on October 29, 2023 at the Fondation l'Hermitage.
Édouard Vuillard was an important member of Les Nabis. As a group, the Nabis painters were inspired by Gauguin and Orientalism (the Arabic patterns from North Africa and also Japanese art). Formed in 1889, the Nabis combined painting with a decorative style of art, and their use of non-naturalistic colors later became a source of inspiration for the Fauves. With the passage of time, the Nabis painters came to be regarded as conservative compared with Cubism, Expressionism and Abstraction; however, we at ArtLoversTravel are huge fans of this group of artists. They were way ahead of their time.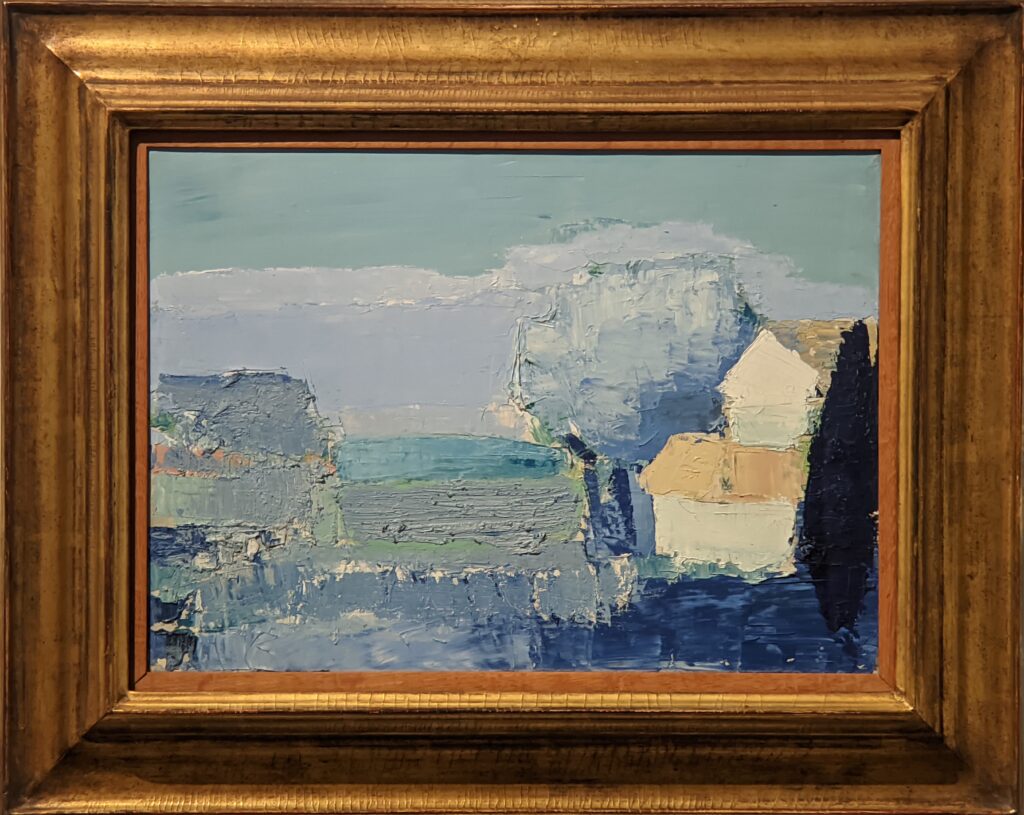 A retrospective devoted to Nicolas de Staël will be on view from February 9 — June 9, 2024 at the Fondation l'Hermitage (pictured below) in Lausanne.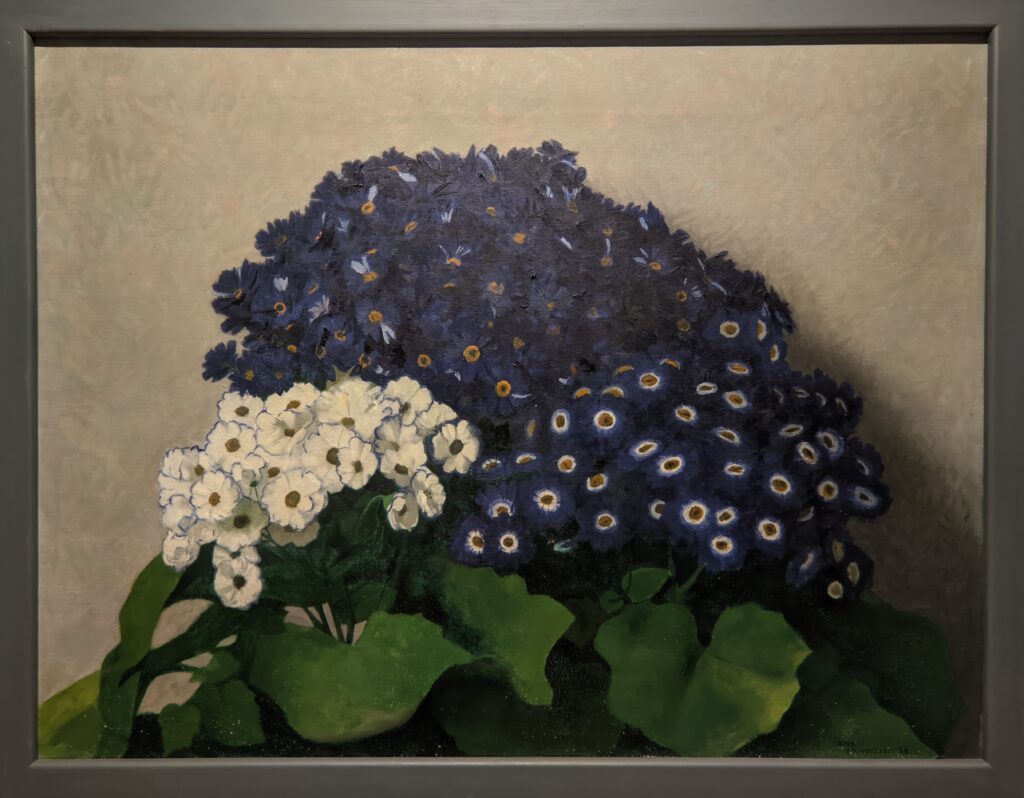 Sightseeing in the City of Geneva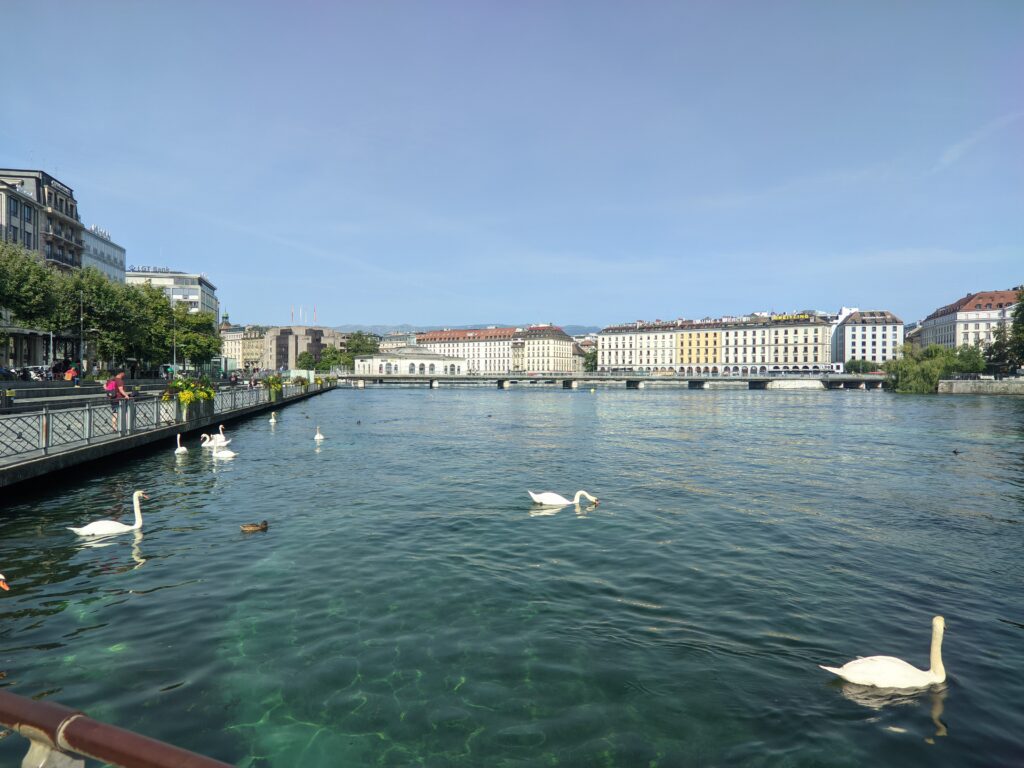 The city of Geneva is the second-most populous city in Switzerland. Even though the art scene cannot compete with those in Zurich and Basel, you might want to pay a visit to the Botanical Garden, or perhaps enjoy the Ariana Museum where the city's collections of ceramics & glass surveying 12 centuries of ceramic art from the Middle Ages to today is housed.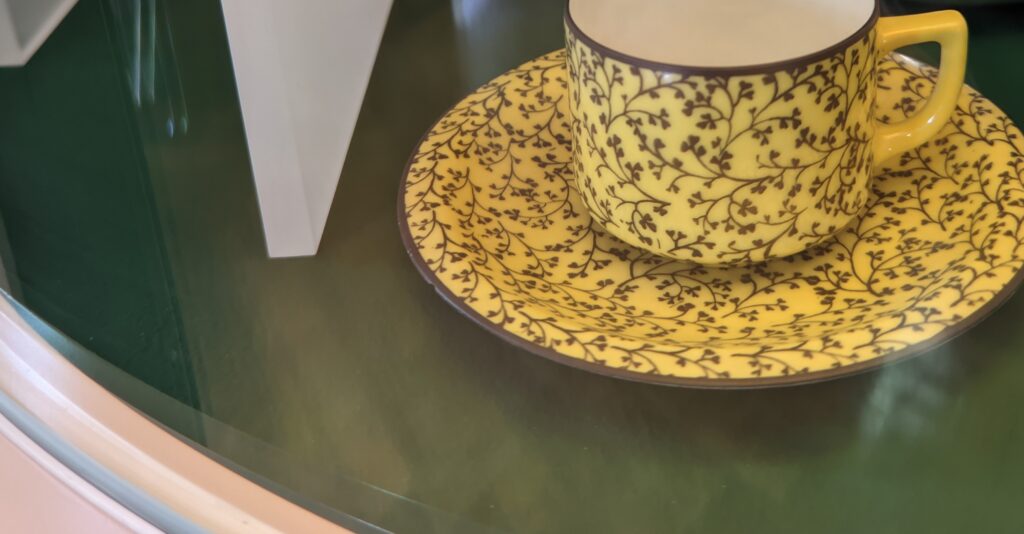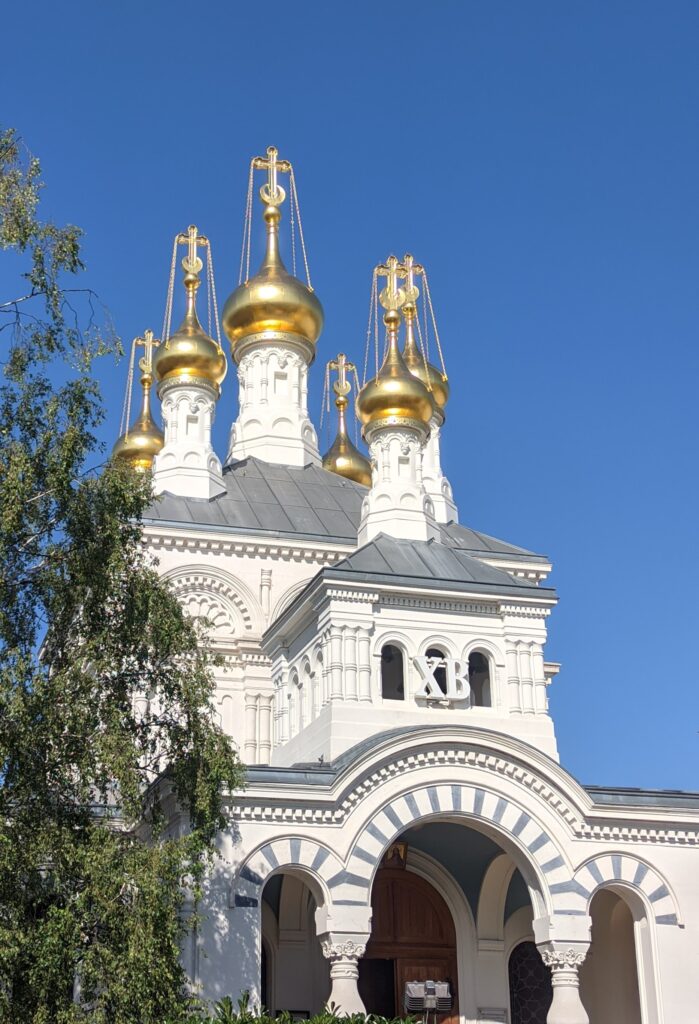 Ferdinand Hodler (1853 — 1918) is know as a forerunner of Expressionism for his body of work that grew out of Van Gogh's portaiture and Cézanne's landscapes. Initially influenced by Courbet, Corot and Puvis de Chavannes, Hodler developed his own innovative style from 1891 onwards and today he and Arnold Böcklin (1827 — 1901) are seen as the leading Swiss Symbolist figures of the 19th century.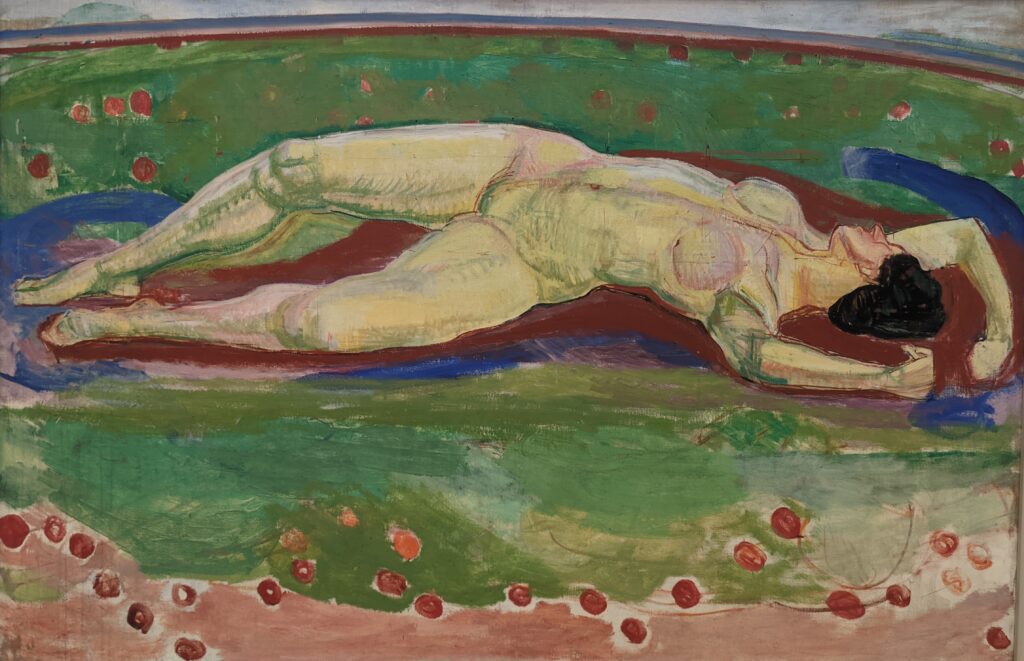 Montreux
Montreux is one of our favorite destinations in Europe, a place to relax and enjoy natural beauty. It is famous for its Jazz Festival (June 30 — July 15, 2023), the Deep Purple song "Smoke on the Water" and the musical group Queen whose members recorded songs for seven of their studio albums in Montreux.
No matter the season, you will love vacationing in Montreux!
Thank you for reading our article on Switzerland. Your comments are always most welcome.