The Best Past Exhibits at the Grand Palais & Petit Palais
We put together this article for those of you who missed seeing interesting exhibitions at your favorite museums during recent years. Our hope is that you will enjoy seeing some of these images from Paris even though the works of art are no longer on public display.

Past exhibitions you will find in this article include:
PETIT PALAIS
Giovanni Boldini in Paris
There is no entrance fee for viewing the permanent collection of the Petit Palais. Admission is charged for temporary exhibits, including the retrospective of paintings by Giovanni Boldini (1842 — 1931) which was presented from March 29 through July 24, 2022.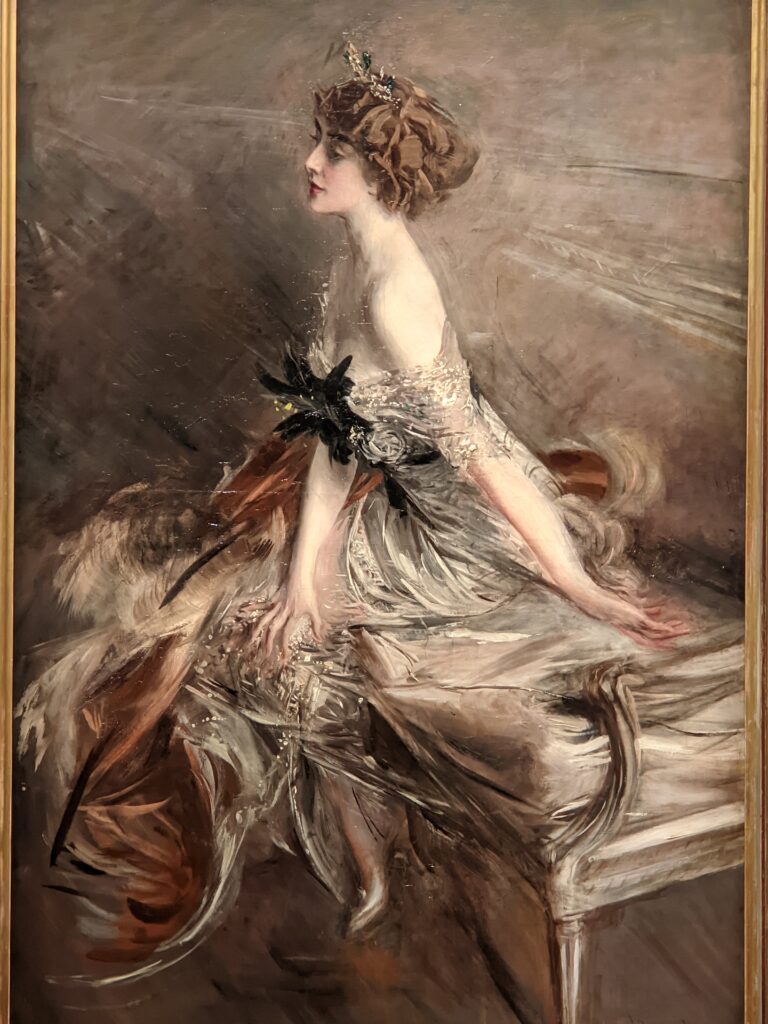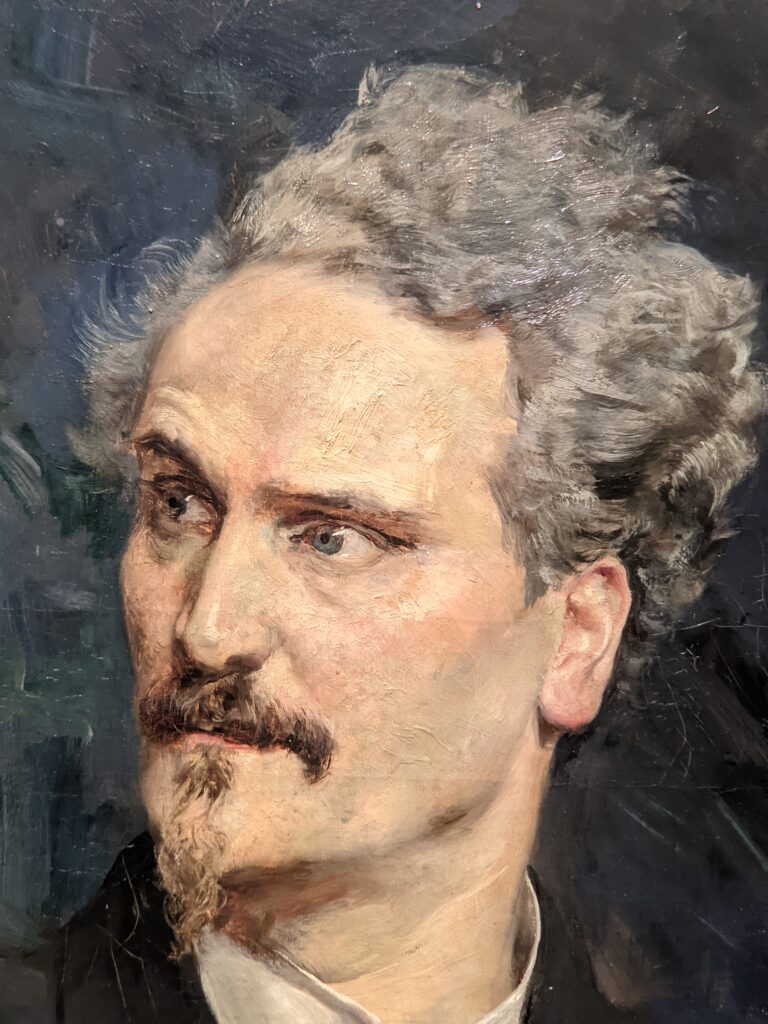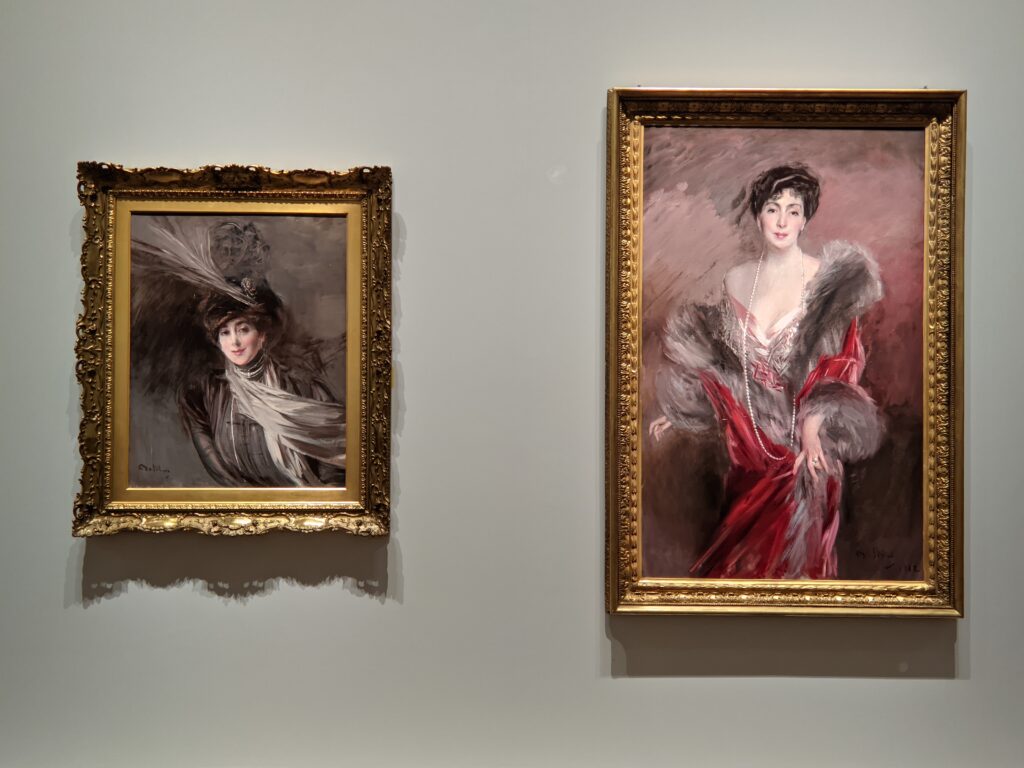 Boldini Possessed a Dynamism Ahead of His Time
Unlike some of the other gifted portrait painters of his era — Alfred Stevens, Anders Zorn, John Singer Sargent, Joaquín Sorolla — Boldini used brushstrokes to energize his canvases with a sense of movement and liveliness. His vibrant compositions from 1898-1899, for example, evoke the spirit which led to Futurism in 1909, as well as the gestural abstraction that informed the Action Painters 10 to 20 years after Boldini's death in 1931.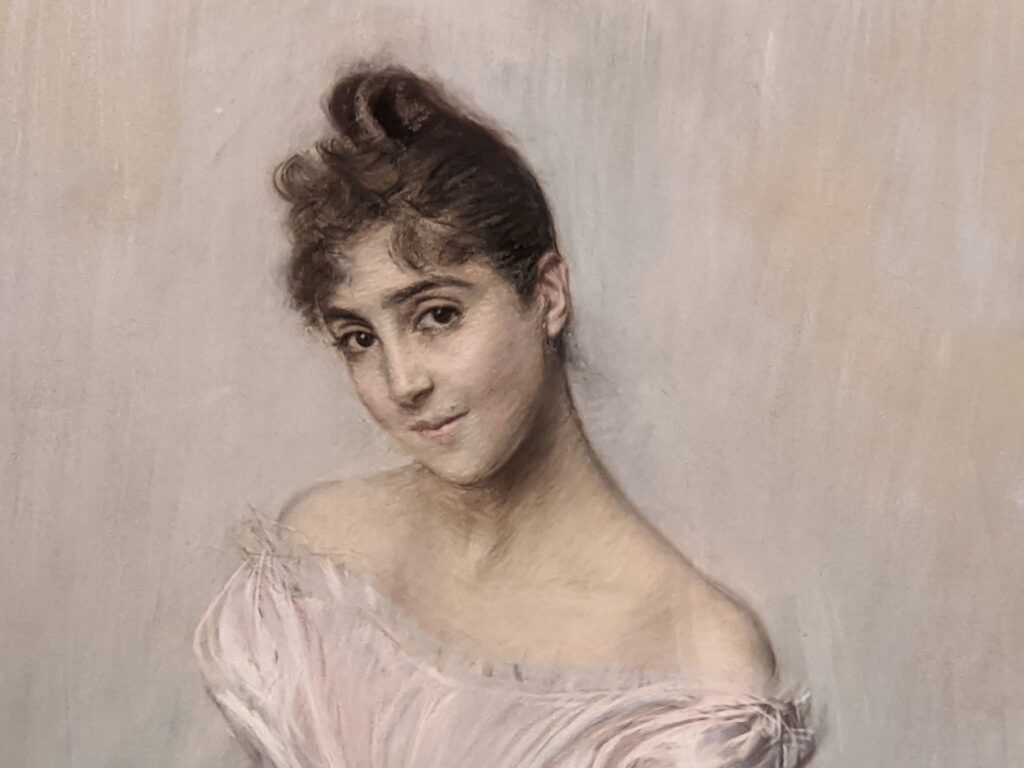 Ilya Repin
A Great Artist from Chuhuiv, Ukraine
The exhibition "Painting the Soul of Russia," a retrospective on Ilya Repin (1844-1930), opened to the public at the Petit Palais on October 5, 2021 and closed on January 23, 2022. Leo Tolstoy (below left) sat for his portrait in 1887. Repin and Tolstoy, the author of War and Peace and Anna Karenina, supported each other when they encountered similar difficulties with censorship — Repin for his painting Ivan the Terrible and the writer after his play The Power of Darkness was banned in 1886. Included in this exhibition were portraits of Nadia, Repin's daughter, entitled "In the Sun" (below center) and "Natalia Nordman" (below right), Repin's companion for 15 years. Repin also painted the last Emperor of Russia, Nicholas II (1868 — 1918), in military uniform in the Throne Room of the Winter Palace.
Born in Ukraine, Repin became one of the greatest painters of the 19th century and his international renown brought art from Ukraine and Russia into the mainstream of European culture. Repin is mentioned in our article "EXPRESSIONISM — The Best Art on View in Switzerland", because both Marianne von Werefkin and Alexej von Jawlensky traveled to St. Petersburg to study under Repin.
GRAND PALAIS
Toulouse-Lautrec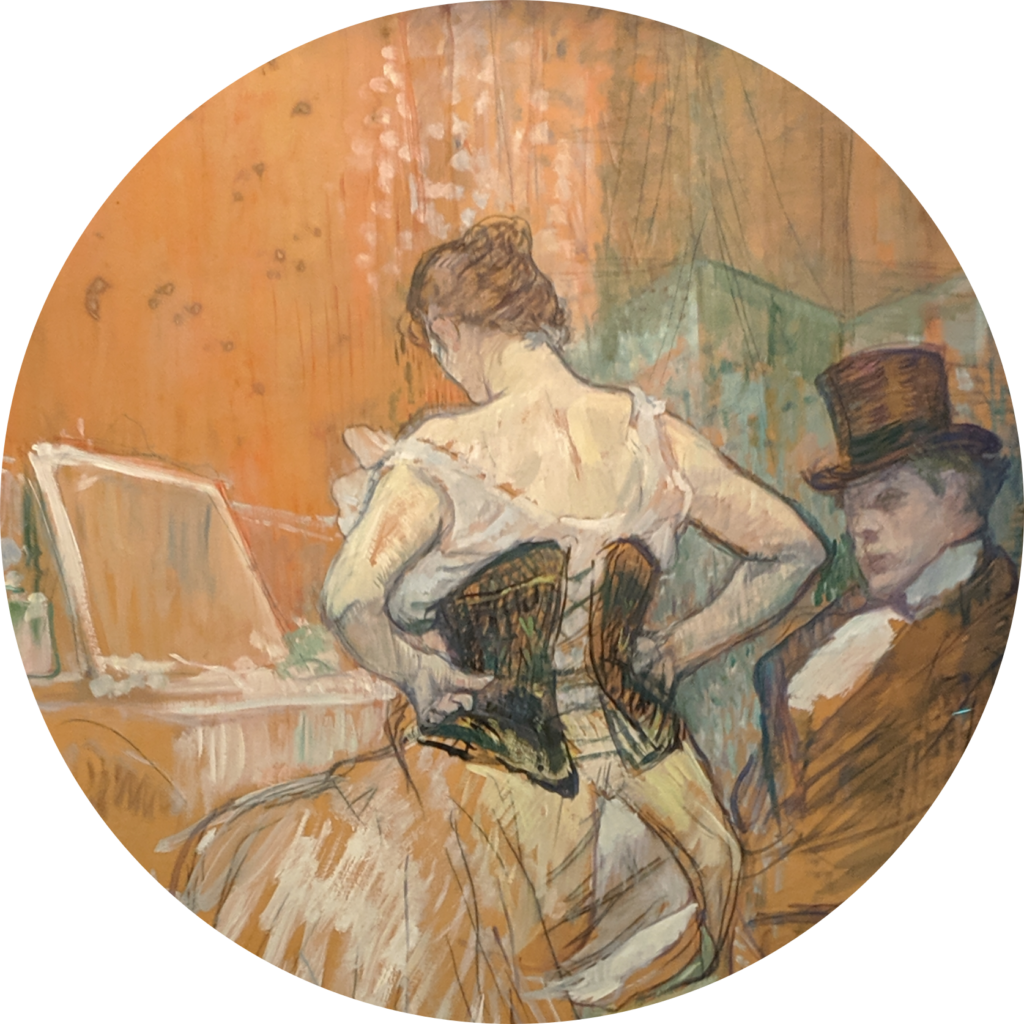 The Parisian Stage through a Painter's Eye
While it is true that the excitement of the Moulin-Rouge electrified the life and art of Henri de Toulouse-Lautrec (1864 — 1901), he was much more than a chronicler of Parisian life in the Montmartre neighborhood. An excellent draughtsman, Lautrec was commissioned by the Moulin-Rouge cabaret when it opened (1889) to produce a series of posters to promote its dancers and nightlife. While this graphic work provided the artist with a steady income and would lead to international recognition, that was not his primary motivation. Henri was born into one of the wealthiest families in France, and early on his family realized that his talents lay in drawing and painting and supported his education in the visual arts. His aristocratic heritage was not a blessing: a family history of inbreeding resulted in congenital health problems. By age 14 Henri had suffered fractures in both legs and his legs ceased to grow. He developed an adult-sized torso, but retained child-sized legs and for most of his life walked with the aid of a cane. Lautrec was mocked for his short stature, which led him to abuse alcohol, and he died at the age of 36.
Left: Toulouse-Lautrec's pastel drawing of his friend, Vincent van Gogh (1887). Right: Portrait of Toulouse-Lautrec by Gustave Lucien Dennery (1883).
Privilege & Pain led to an Exploration of the Human Condition
Toulouse-Lautrec is considered one of the greatest Post-Impressionists, equal in talent to Cezanne, Gauguin and van Gogh. Born in Albi, in south-central France, by age 18 Henri resided in Montmartre, a Parisian area known for its bohemian lifestyle and as a haunt for philosophers, writers, artists. Accomplished as an illustrator, printmaker and painter, Lautrec immersed himself in the colorful, theatrical world of Paris. He produced elegant, realistic and provocative images of the modern, and at times decadent, affairs of that era. Lautrec regularly contributed art at the Salon des Indépendants (founded by Odilon Redon, Georges Seurat and Paul Signac). Lautrec also ventured into brothels and incorporated images of the urban underclass into his paintings. Unable to find acceptance in the world of his parents, a Comte and Comtesse, due to his physical appearance, Lautrec empathized with the less fortunate and preferred prostitutes to models. "A model is always a stuffed doll," he said, "but these women are alive … and they are not in the least bit conceited." Toulouse-Lautrec felt accepted and appreciated by the ladies in the brothels that inspired more than 50 paintings and hundreds of sketches, declaring "I have found girls of my own size! Nowhere else do I feel so much at home."
El Greco (1541-1614) in Paris
El Greco's Breakthrough Moment on the Parisian Cultural Scene
El Greco was way ahead of his time, and he alone enjoys a pivotal place in Western art history — as perhaps the last master of Late Renaissance painting who became the first master of the golden century of art in Europe. Born in 1541 in Crete (then a part of the Republic of Venice) and schooled in the Byzantine tradition before moving on to Venice and Rome, El Greco settled in Toledo, Spain, where he spent the final 37 years of his life. El Greco expressed the color, audacity, atmospheric light and heroic drama of the Italian Renaissance on his own terms. Rediscovered in the 18th Century by Delacroix, Manet and Cezanne, El Greco's achievements inspired the Symbolists, Picasso during his Blue Period, Der Blaue Reiter group and Jackson Pollock. It is interesting to note that El Greco's unique, expressive style received its highest praise early in the 20th Century, but was met with puzzlement by his contemporaries.
The exhibition at the Grand Palais marked El Greco's first monographic show in France and while not huge — featuring 76 paintings — it possessed all the ingredients for a blockbuster. We loved it!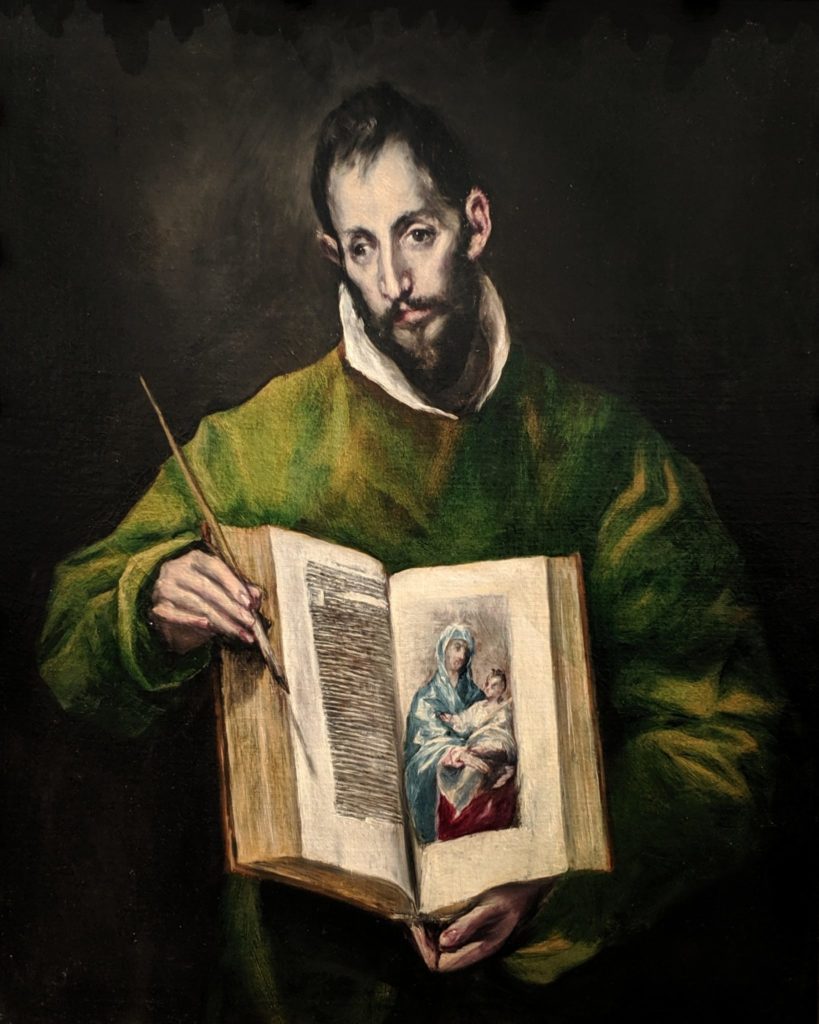 El Greco in Chicago in 2020
The works in this Parisian show were exhibited in the USA from March 7 – October 19, 2020 when the Art Institute of Chicago presented "El Greco: Ambition & Defiance."
If you want to learn what is currently on view at the Grand Palais, Petit Palais and other museums in Paris please read our article: Paris — The 10 Best Art Museums. We hope you enjoyed seeing images from previous exhibitions. You may also be interested in our articles entitled "Previous Exhibitions at the Musée d'Orsay" and "Great Exhibitions from the Past at the Pompidou Centre".