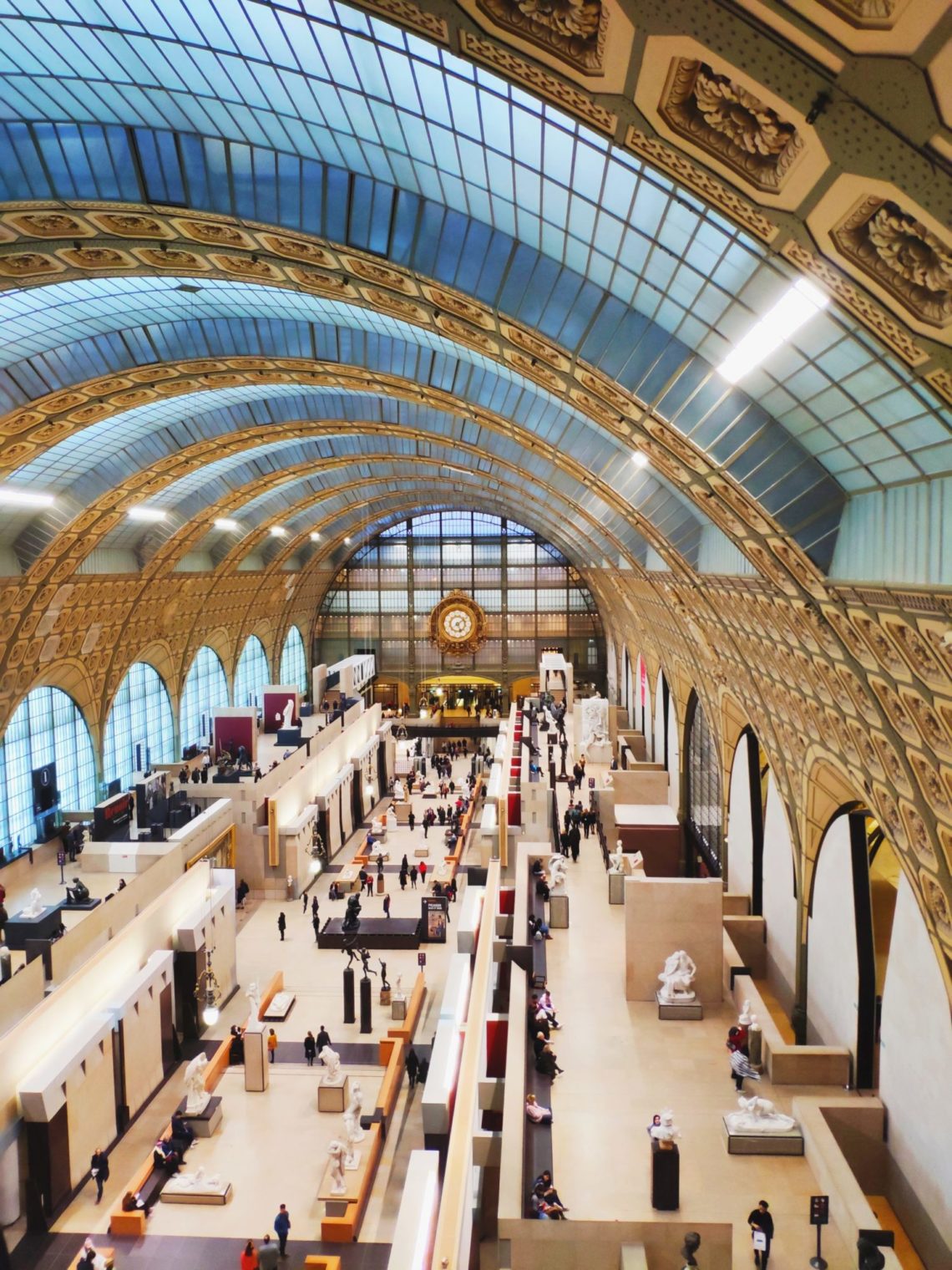 Paris – The 10 Best Art Museums
Within the city limits of Paris, there are around 130 museums. In order to make your journey "magical", we have compiled a short list of the best museums devoted to art and culture in the French capital. Please share with us your opinions regarding your favorite Parisian art museums.
1. Musée d'Orsay
The d'Orsay Museum is perhaps the greatest museum in the world devoted to a particular style of art: primarily sculpture, painting and furniture created in France between 1848 and 1914. Famous for its collection of Impressionist and Post-Impressionist masterpieces, the museum showcases the important 19th Century movements leading up to Impressionism (Romanticism, the Academic painters such as Bouguereau, Cabanel, Ingres and Gérôme, the Barbizon School & Naturalism) and the groups that followed (the Pont-Aven School, Symbolism, Les Nabis & Fauvism). The museum opened in 1986, set inside a Beaux-Arts railway station (completed in 1900). Even if you are not a fan of Impressionist paintings, the hype and a visit are justified: the architecture is stunning, and the transformation from the train station to the art museum is fascinating. Permission was granted to demolish the railroad station in 1970; fortunately, the Ministry of Cultural Affairs turned down plans to build a hotel on this site! The temporary exhibitions are top-notch, including "Degas and the Opera" on view through January 19, 2020.
Closed on Mondays. Open Tuesday to Sunday 9:30 – 6:00 (18:00). Open 9:30 – 9:45 (21:45) on Thursdays. Metro # 12 to Solferino is best, or Metro # 1 and # 8 to Concorde.
Art Lovers Tips: Do not miss the furniture and pastels. Visit late in the day, especially on Thursdays, or perhaps at lunchtime. Consider buying an annual membership for expedited entry into the d'Orsay and the l'Orangerie.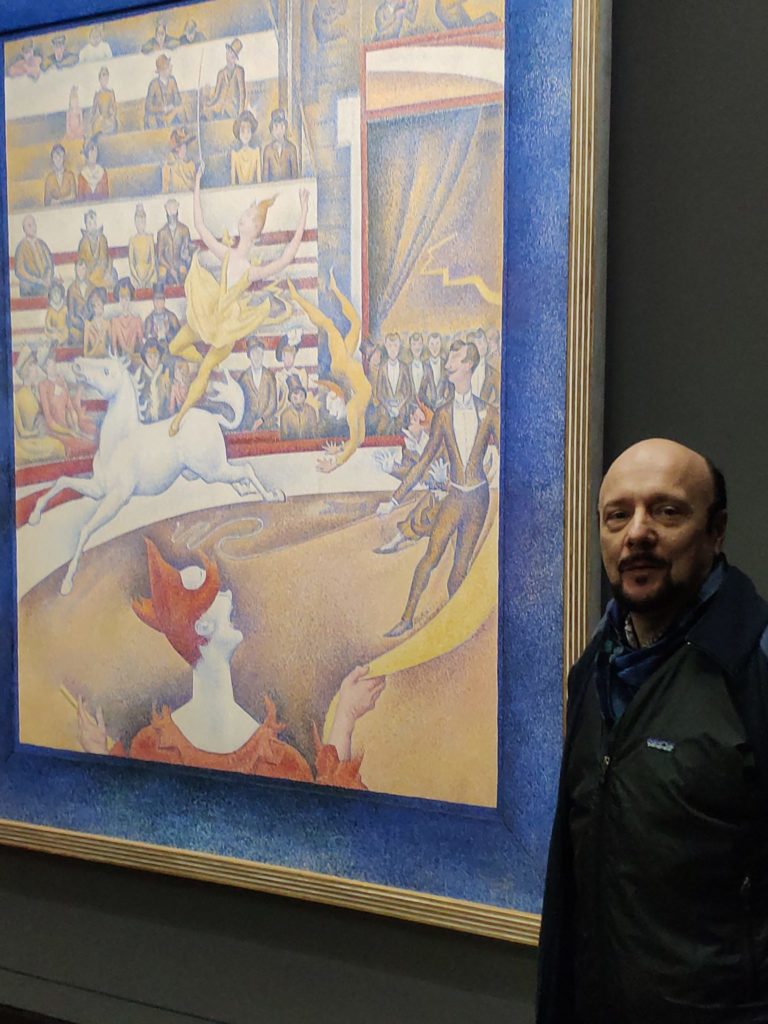 2. Grand Palais & Petit Palais
Grand Palais
The Grand Palais was built at the same time as the Gare d'Orsay to serve as an exhibition hall for the Exposition Universelle (the World's Fair held in Paris from April – November 1900). Nearly 50 million people visited this structure in the year 1900 alone. Famous for its conservatory-style glass roof, the Grand Palais is a masterpiece of Art Nouveau and Classicism. To this day, the Grand Palais presents the finest art exhibitions. "Toulouse-Lautrec Resolutely Modern" is open to the public from October 9, 2019 to January 27, 2020. The exhibition "Greco" will feature the art of Domenico Theotokopoulos, born in Crete in 1541 and known as "El Greco", from October 16, 2019 through February 10, 2020. El Greco's apprenticeship in the Byzantine tradition led to training in Venice and Rome and flourished in Spain, where he expressed the color, audacity and heroic drama of the Italian Renaissance in his unique style. Pablo Picasso was profoundly inspired by both Lautrec and El Greco – you will be too.
Closed on Tuesdays. Open Thursday to Monday 10:00 – 8:00 (20:00). Open 10:00 – 10:00 (22:00) on Wednesdays. Metro # 1 and # 13 to Champs Élysées-Clemenceau, or Metro # 9 to Franklin D. Roosevelt.
Petit Palais
The Petit Palais, built in the Beaux-Arts style and possessing a circular central courtyard and garden, is a museum offering free entry to its permanent collection. Admission is charged for temporary exhibits, including: "Luca Giordano" from November 14, 2019 to February 23, 2020; and "Yan Pei-Ming / Courbet Face to Face " October 12, 2019 – January 19, 2020.
Closed on Mondays. Open Tuesday to Sunday 10:00 – 6:00 (18:00).
Art Lovers Tips: Purchase your tickets in advance to avoid waiting in line for entry into the Grand Palais!
3. Musée du Louvre
The Louvre Museum has fabulous holdings of Western Art – it's the largest museum in the world – and the finest collections of Egyptian, Near Eastern, Greek, Etruscan and Roman antiquities. The Louvre is also the world's most visited museum, receiving more than 10 million visitors a year. Its official website now warns, "Admission without pre-booked tickets not guaranteed". The "Leonardo da Vinci" exhibit (October 24, 2019 – February 24, 2020) will definitely test this 226-year-old institution, and it may try your patience as well. We chose not to describe the Louvre as the #1 Museum in Paris because possessing the greatest collection does not guarantee the most enjoyable experience. Disabled visitors should request the "accessibility map and guide" and those with a physical disability can discover the collection in groups led by a museum guide. Wheelchairs and folding seats are available for loan (free of charge) at the Information Desk, and touching sculptures is encouraged in the Tactile Gallery. Despite its best efforts and the gorgeous glass Pyramid opened in 1989, the Louvre is composed of three separate pavilions. You must visit the Louvre. It is amazing, but it can also be challenging – just ask anyone who waited for years to view the "Mona Lisa": "Were you satisfied, or disappointed?"
Closed on Tuesdays. Open Saturday – Monday and Thursday 9:00 – 6:00 (18:00). Open Wednesday and Friday 9:00 – 9:45 (21:45). Metro # 1 and # 7 to Palais-Royal Musée du Louvre.
Left: 3,000-year-old reliefs from the Assyrian city of Nimrud.
Middle: Renaissance painting.
Right: The Hellenistic sculpture "Winged Victory of Samothrace"
Art Lovers Tips: Upon arrival inside the Louvre, ask for a museum map, learn which sections are closed that day, choose what you wish to see, and seek advice regarding the most logical itinerary – remember, there are three pavilions. First, head to Near Eastern Antiquities (Mesopotamia, within the Tigris-Euphrates river system) for the best collection within the Louvre and the least touristed! Then, see Michelangelo's Slaves. Finally, mix it up a bit and see something different such as the Apartments of Napoléon III, Egyptian artifacts (spanning 30 dynasties over 3 millennia, the world's largest collection of this type) or African Art (hidden near the Porte des Lions entrance) in the Dept. of the Arts of Africa, Asia, Oceania and the Americas.
Below: Exterior of the Centre Pompidou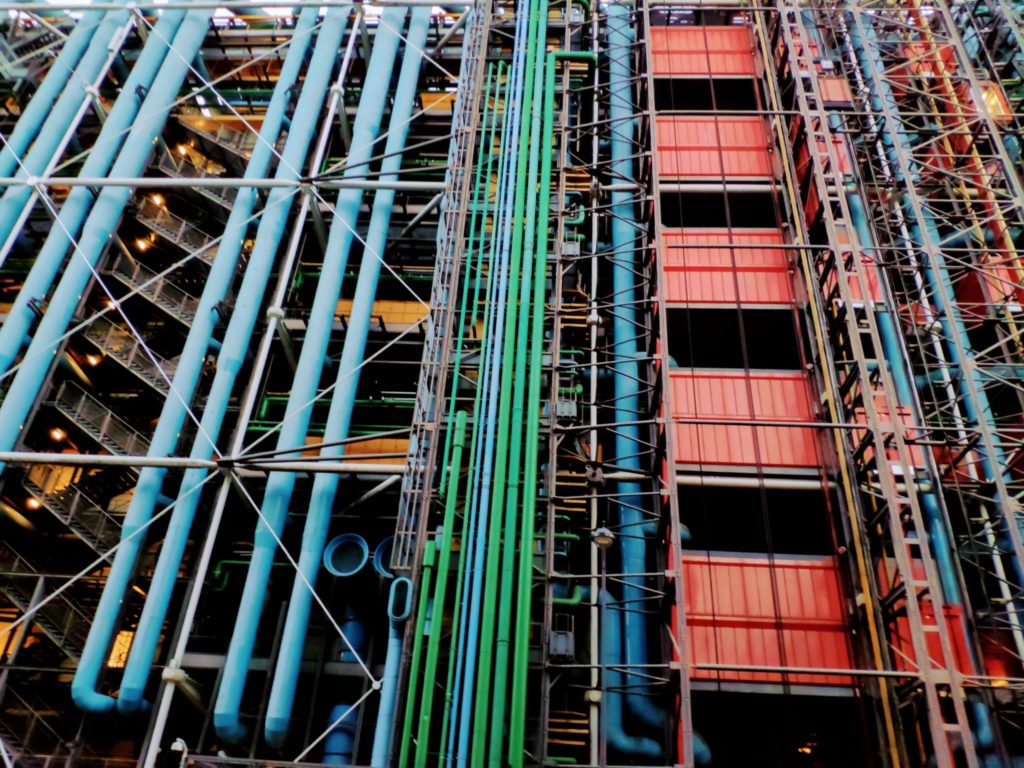 4. Centre Georges Pompidou Musée National d'Art Moderne
To appreciate the Pompidou Center, one must embrace an understanding of urban planning, revolutionary change, and architectural history. Architects Richard Rogers and Renzo Piano's controversial experiment transformed a gritty, rundown section of Paris – the Beaubourg – into an energetic multi-cultural neighborhood open to learning and contemporary art forms. By leaving the building's mechanical and structural systems exposed on the façade, the first important Inside-Out high-tech structure was born in 1977 using more than 15,000 tons of prefabricated steel – and the opposition was fierce. "Paris has its own monster, just like the one in Loch Ness", screamed an article in Le Figaro. When Rogers revealed to a woman passing by the Pompidou that he designed it, she struck him with her umbrella. Later, the jury that awarded Rogers the 2007 Pritzker Prize got it right, noting the Pompidou "revolutionized museums, transforming what had once been elite monuments into popular places of social and cultural exchange, woven into the heart of the city." Critics may say the Pompidou cannot compare with MoMA in New York and Tate Modern in London; however, I strongly disagree. Enjoy "Francis Bacon: Books and Painting" through January 20, 2020.
Closed on Tuesdays. Open 11:00 – 9:00 (21:00). Metro #11 to Rambuteau, or Metro # 1 to Hôtel de Ville.
Art Lovers Tips: Enjoy the view from the top of the Pompidou.
5. Musée Marmottan Monet
Marmottan visitors may see paintings by Monet (above) and Piet Mondrian (below).
The Marmottan Museum rounds out my picks for the Top 5 museums in Paris due to the strength and depth of its permanent collection, plus its ability to mount one refreshing temporary show after another. A perfect example is "The Figurative Mondrian" on view through January 26, 2020. If the Late Work of Piet Mondrian rocked the art world with its universal message (and it did) then I bet you will find the Early Work by Mondrian far more personal and fascinating, with a sophisticated use of color and form. Go see the Mondrian exhibition and let me know if you agree. The good fortune of possessing the largest collection of paintings by the greatest Impressionist – Claude Monet – within a lovely building in the leafy 16th arrondissement should not be underestimated. The Marmottan is a gem!
Closed on Mondays. Open 10:00 – 6:00 (18:00). Open 10:00 – 9:00 (21:00) on Thursdays. Metro #9 to La Muette.
Art Lovers Tips: Michel Monet (Claude's son) gave his personal collection of his father's paintings to the Marmottan. The Musee Marmottan now owns about 100 Monets, including many large paintings inspired by the artist's garden at Giverny 45 miles (75 km) from Paris. You may visit Claude Monet's home and garden at Giverny from the end of March through the end of October.
Below: The l'Orangerie, Eiffel Tower & Grand Palais as seen from the Tuileries Gardens
6. Musée National de l'Orangerie des Tuileries
The l'Orangerie is located smack in the center of it all, with the Louvre on one side, the d'Orsay across the river Seine, and the Place de la Concorde/Grand Palais to the other side. Located within the Tuileries Gardens, the l'Orangerie is a sentimental favorite for art lovers thanks to Claude Monet's gift to the City of Paris: 2 spectacular oval rooms containing 8 panels of water lilies measuring nearly 300 feet in length (91 meters long). The 1852 building originally stored citrus trees during winter. In 1921, when the State decided to use the building for fine arts, Monet was already at work on a series of paintings entitled "Nymphéas" destined for the Rodin Museum. The plan was changed and Monet assisted in the design of these 2 rooms, lit by natural light. The museum opened in 1927, a few months after Monet's death, and now houses fine works by Picasso, Derain, Cézanne and various Impressionists. The temporary exhibition "Félix Fénéon: The Modern Times, from Seurat to Matisse" will be presented from October 16, 2019 to January 27, 2020 (and then moves on to New York where it may be seen at the Museum of Modern Art from March to July).
Closed on Tuesdays. Open Wednesday to Monday 9:00 – 6:00 (18:00). Last admission at 5:15 (17:15). Metro # 1 and # 8 to Concorde.
Art Lovers Tips: Many of you will consider your visit here an unforgettable highlight of Paris. Leave extra time to return to the Monet rooms to think about your life and what you hope to accomplish – this is a special space for contemplation. We suggest you come here first if you wish to buy a Combined Ticket for the l'Orangerie and the Musée d'Orsay.
7. Musée du Quai Branly – Jacques Chirac
Located near the Eiffel Tower, the Quai Branly Museum has a collection of over one million objects from Africa, the Americas, Asia, and Oceania; 3,500 are on display. If you want to take a break from European art and try something different, come here. The exterior of the Quai Branly is alive with plants clinging to the walls, while the interior exudes a unique feeling – a contemplative calm – completely different from most museums. If you give this museum a chance it will win you over, and other museums will feel generic (like a Shopping Mall) by comparison. The focus here is on discovering ancient artifacts and art, beautifully lit along winding paths, set against a dramatically dark background.
Closed on Mondays. Open Tuesday, Wednesday & Sunday 11:00 – 7:00 (19:00). Open Thursday, Friday & Saturday 11:00 – 9:00 (21:00). Metro # 9 to Alma-Marceau, or # 6 to Bir Hakeim.
Art Lovers Tips: Stop in Le Café Jacques or, better yet, reserve a table in Les Ombres Restaurant and enjoy a special Eiffel Tower view.
8. Musée Rodin
The Rodin Museum maximizes the world's largest collection of Auguste Rodin's sculpture by using the lovely gardens surrounding the Hôtel Biron, which the artist used as his workshop from 1908 until his death (1917). The Hôtel became a museum in 1919. Rodin donated his entire sculpture collection and the Impressionist paintings he owned to the French State on the condition that the Hôtel Biron in Paris and the building where he resided (in Meudon, 9 km away) would become museums dedicated to his body of work. You do not want to miss the exhibition "Barbara Hepworth" from November 5, 2019 – March 22, 2020!
Closed on Mondays. Open Tuesday – Sunday 10:00 – 6:30 (18:30). Metro #13 to Varenne, or #8 to Invalides.
Art Lovers Tips: Do not visit on a rainy day. Come to the Musée Rodin on a sunny day when the gardens and the view of Les Invalides may be fully appreciated.
Below: Exterior view of the Fondation Vuitton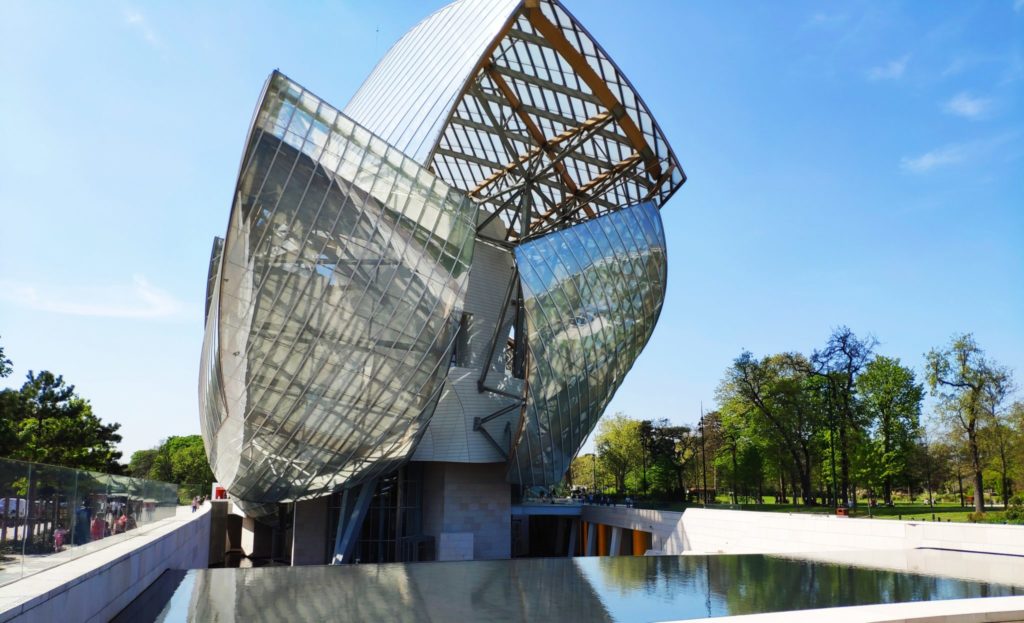 9. Fondation Louis Vuitton
The Fondation Vuitton is a museum and cultural center designed by Frank Gehry adjacent to the Jardin d'Acclimatation in the Bois de Boulogne. The project was initially projected to cost 100 million euros; however, the final figure is estimated to be more than 780 million euros (with over 600 million euros coming from the French government). While the permanent collection is predictable and uninspired, the temporary exhibitions have been exceptionally strong. In the autumn of 2020, masterpieces of early 20th-Century Russian and French art from the collection of Ivan Morozov (1871-1921) and his brother Mikhail will be on display. The Vuitton's interesting architectural elements are open to interpretation, and opinions have varied. Christopher Hawthorne (LA Times) said "The design is brilliant, a late-career triumph" for Gehry; but Paul Goldberger's description in Vanity Fair came closer to the truth: the Vuitton "looks like sails, and it looks like a boat, and it looks like a whale, and it looks like a crystal palace that is in the middle of an explosion". You should visit and judge for yourself.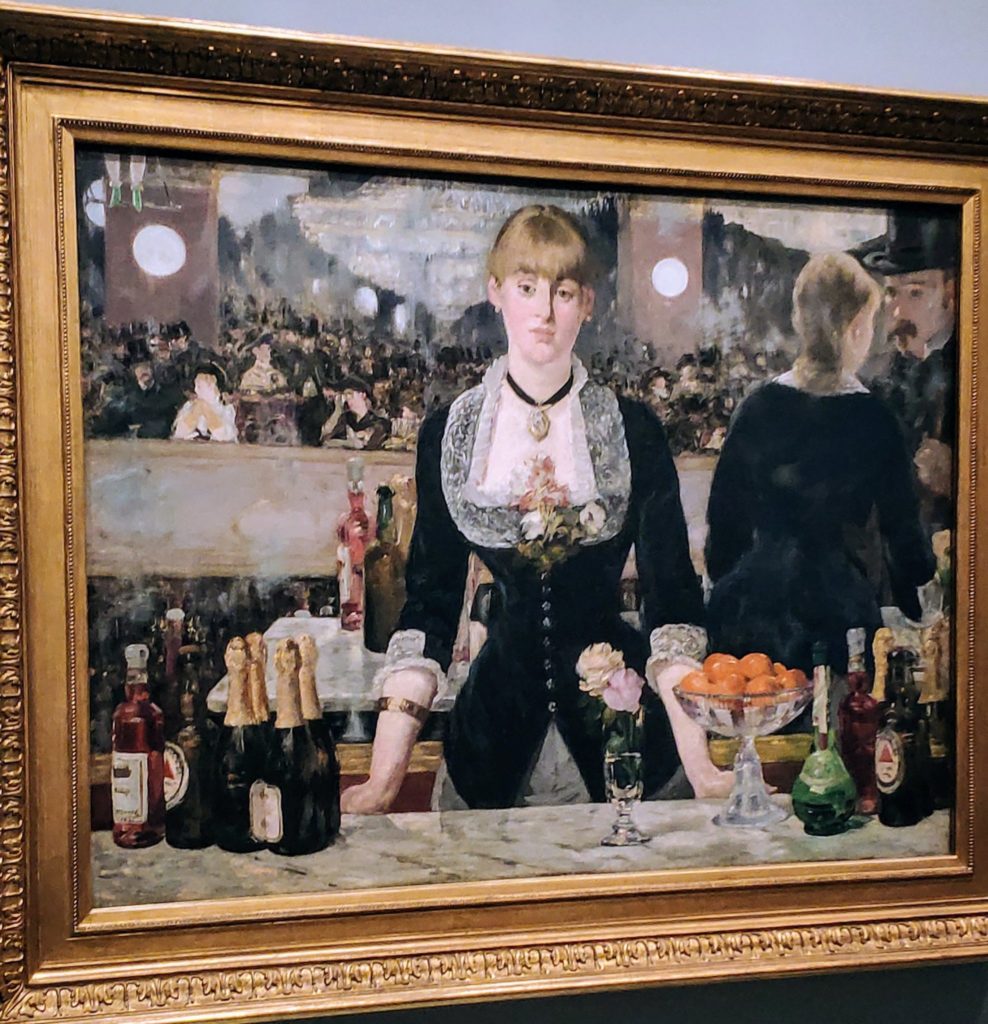 Art Lovers Tips: Please note, the Fondation is not particularly attractive in cold weather. Visit on a warm, sunny day to enjoy the Vuitton and surroundings at their best. Check the Fondation Louis Vuitton official website for transportation options and Opening Hours, especially during exhibitions. Metro #1 to Les Sablons + 15-minute walk.
10. Musée du Luxembourg
The Luxembourg was the first French museum opened to the public (in 1750) and it is blessed by its surroundings: inside the Luxembourg Gardens in the Latin Quarter. Perhaps the best Parisian venue for temporary shows, you may see "The Golden Age of English Painting from Reynolds to Turner" through February 16, 2020. Creative curators make the best use of the small amount of available wall space.
Open every day from 10:30 – 7:00 (19:00). Open late on Mondays from 10:30 – 10:00 (22:00). Metro #4 to Saint Sulpice, or Metro #10 to Mabillon.
Art Lovers Tips: When you arrive by Metro, pass through the Place Saint-Sulpice with its unique church built in 1754. After your visit to the museum, stroll in the Gardens and sit in one of the chairs near the Medici Fountain which was built around 1630 then moved to its present location in 1864. "Amorino" opens at 12:30, so stop in for ice cream at Rue Guisarde 6.
Of course, there are more than 10 great museums in Paris. Here are 5 more to check out:
11. Musée d'Art moderne de la Ville de Paris
12. Musée national des Arts asiatiques – Guimet
13. Musée Nissim de Camondo
14. Institut du monde arabe
15. Musée Jacquemart-André
QUESTION: What is the most famous museum that did not make our list of the 10 best museums in Paris?
ANSWER: Musée National Picasso – Paris. This Museum is currently very poorly administered. There are too few paintings by Picasso on display, in our opinion, and we do not want you to be disappointed.
What do you think about this article on Paris museums? Your feedback will assist us in providing more focused content for you in future articles. Your comments are encouraged and most welcome.